Expert panel to discuss disruptive trends at Invest Midlands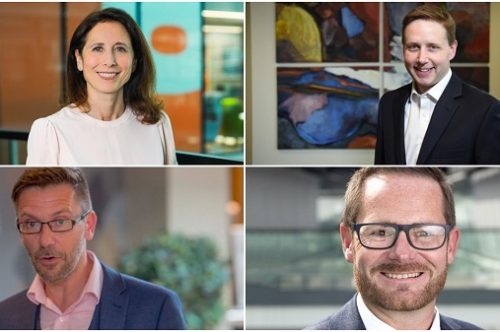 EY's Midlands market leader Simon O'Neill is set to lead a session exploring some of the disruptive trends that are shaping our region, alongside ideas and opportunities that will boost productivity, fuel the recovery and unlock growth at the forthcoming Invest Midlands online conference.
On Wednesday 26 May, Simon will be joined by specialists across EY's network including Silvia Rindone, Chris Romans and David Borland to discuss the challenges and opportunities for Midlands businesses presented by shifting consumer trends, the changing entrepreneurial landscape and the transition to electric vehicles.
Click here to secure your tickets
Meet the panellists:
As Midlands managing partner, Simon O'Neill is responsible for managing the Birmingham office which has nearly 1,000 people and is EY's second-largest UK office. He is also senior audit partner of global listed companies and has worked with clients from a range of industries, including engineering, automotive, hospitality, retail and oil and gas.
Simon's focus is on leading the Midlands-based team in order to increase brand awareness and realise business opportunities across the thriving market.
Prior to his appointment to office managing partner he was a member of the UK&I Assurance leadership team, responsible for running parts of EY's assurance business and UK&I wide operations and finance. He has also served as a member of the Ethics Standards Committee at the Institute of Chartered Accountants in England and Wales (ICAEW).
After completing his degree in Economics and Accounting at the University of Southampton, Simon began his career as an audit graduate at EY in Birmingham.
Click here to secure your tickets
Silvia Rindone is a partner for consumer product & Retail at EY UK&I.
Silvia has extensive experience in developing growth strategies, designing and implementing operating models and leading technology-enabled business transformation programs.
She has over 20 years of experience in consumer products and retail having worked with leading companies in the UK, Europe and across the globe.
Silvia's focus is on business transformation, advising clients on how to shape their future and capitalize on the numerous transformational growth opportunities in a rapidly evolving digital world.
Silvia holds an MSc in Economics from Universita' Luigi Bocconi in Milan, Italy.
In 2012, she was named the MCA's Strategy Consultant of the Year.
Click here to secure your tickets
Chris Romans is a senior partner in the Midlands EY private team and leads the firm's wider Midlands tax practice. He advises on all aspects of tax relevant to private businesses and their owners, bringing with it his wider experience on family and business strategy, wealth protection, mergers and acquisitions , restructuring, estate planning, management incentives, real estate, succession, trusts and family constitutions.
He is known for building trusted relationships with his clients and assisting them in identifying and achieving the optimum outcomes by gaining a deep understanding of their long-term wider objectives.
Click here to secure your tickets
David Borland is the leader of the UK&I automotive sector and client partner for several key accounts.
He has extensive experience in the automotive sector, having worked across the value chain at original equipment manufacturers (OEMs), suppliers and dealers.
David has delivered large, complex, cross-border programs, including organizational development and restructuring, carve out, post-merger integration, sales, aftersales, digital enablement, CRM, IT operating models, cost reduction, business development, product development and manufacturing.
He has completed his BE from Coventry University.
In and outside of work, David is passionate about inclusive leadership, and enabling collaboration and teaming as a force for good. He works with a global mindset and understands the need to execute at a local level.
To see the rest of the Invest Midlands agenda, click here.