Failed weddings and conference venues up for sale for £11.5m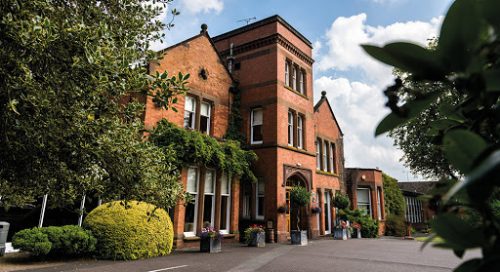 All creditors of two failed hotel, wedding and conference venues in the Midlands should be paid in full if the buildings are sold, according to administrators.
The owners of  Sundial Group and Woodside Conference Centre, called in administrators from Grant Thornton on February 22, leaving Highgate House Hotel in Creaton, Northamptonshire, and Woodside in Kenilworth closed, and 70 jobs lost.
Successive Covid-19 lockdowns last year and into 2021 and a protracted planning application process were the reasons two Midlands venues called in administrators, according to documents seen by TheBusinessDesk.com.
Management had hoped that a piece of land next Woodside could be sold to a residential developer, but the deal was reliant on planning consents being obtained – a process which had become protracted.
Administrators believe that the sale of Highgate House Hotel and Woodside Conference Centre will mean that the companies' debts will be paid in full.
Planning permission for the 31 acres of land is also progressing and Catesby Estates has been instructed to market the site for sale.
Meanwhile, Knight Frank is marketing the two venues, with Woodgate up for sale for just under £5m and Highgate House demanding a £6.5m price tag.