Franchises scrapped as Government introduces Great British Railways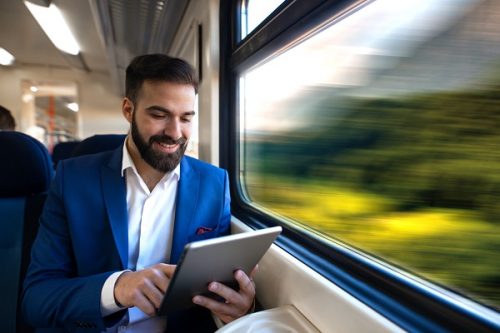 X

Register for free to receive latest news stories direct to your inbox
Register
The rail network in the UK is set to rebranded as Great British Railways as part of sweeping changes that the Government says will simplify the often confusing franchise system.
The new public body will assume responsibility for track and stations as well as setting ticketing and timetables and looking after network planning.
Transport Secretary Grant Shapps said the move will introduce a "trusted national brand, Great British Railways, that everyone will know and I hope come to love".
The Government has insisted the move is not a return to nationalisation; trains will still be run by private companies through Passenger Service Contracts, which will replace the franchise agreements.
Operators will be tasked with getting passengers back on the trains after user figures slumped by two-third during the pandemic. New flexible, digitally-led fares is seen as a way of doing this.
Our forthcoming Invest Midlands conference on May 26 will see an exclusive session on Midlands transport. Connecting the Midlands: The Transport Vision will start at 12.40pm. Hosted by Jeff Counsell, MD of Trent Barton, the panel will feature Maria Machancoses, chief executive of Midlands Connect, Clare James, managing director of East Midlands Airport and Dave Penney, central route director of Network Rail. Transport infrastructure investment is key to accelerating economic growth in the Midlands. Our panel will analyse the plans that are in place, the priorities that still need addressing, and how large-scale investment will benefit the region in the years ahead.
Maria Machancoses, CEO of Midlands Connect, said:"The rail network has become very fragmented over the last 20 years, so coordinating the network via a centralised organisation, the 'Great British Railway' presents many opportunities, including providing the public with much needed clarity on decision making – who is ultimately responsible for what. However, this centralisation also presents risks – namely that the new structure will be less agile or have a lesser understanding of local issues than the previous franchising model.
"We must prevent decisions about local services being made centrally, impeded by a limited understanding of the local area, its economic needs or people that live there.
"As we continue to identify and develop the key strategic rail priorities for the region, Midlands Connect, alongside our local councils is best placed to support Government and the proposed GBR in achieving this."