Myth of age limit on apprenticeships a block for business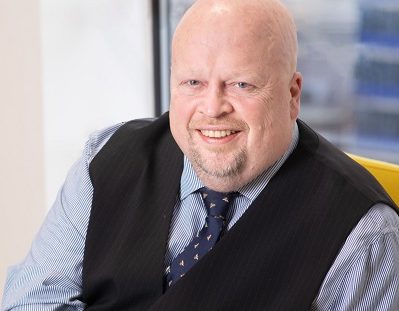 Continuous skills development is a big priority for business, says David McCormack, CEO of HIVE360, but many overlook government apprenticeship schemes in their staff development and training programmes.
Despite being around for more than 50 years, many people still wrongly assume that apprenticeships and government apprenticeship funding schemes are aimed at only 16- to 18-year-old school leavers.
The modern Standards of Apprenticeships enhance not only the first steps onto the career ladder for this younger generation, but also support career development or paths for all staff regardless of their age, job role, level or ability.
They also represent really useful financial support to help businesses nurture and develop the next generation of talent.
Myth busters
The majority of businesses realise the importance and value of continuous skills development of their workforce, and the contribution it makes to talent attraction, retention and overall employability strategies.
However, as well as confusion over the 'qualification' age for apprenticeships, many believe apprenticeships are only available in traditional trades like plumbing and bricklaying, and industries like manufacturing and automotive. But they now cover emerging roles like digital marketing and cyber security, management and leadership development, and the Higher Level Apprenticeships that are the equivalent of many university degrees.
Free insights
By taking advantage of the right government scheme, employers will have the resources to invest in growing their workforce, and playing a part in developing the skills of the next generation.
HIVE360 recently launched its Skills Academy, in partnership with apprenticeship scheme design and delivery consultancy GBS Apprenticeships. The Academy delivers Apprenticeship Levy, training and development courses, solutions and resources, and provides commercial training, e-learning, and access to 40 CPD accredited, free, self-development online courses.
Businesses can discover the range of apprenticeship courses, eligibility criteria, and how apprenticeships can be integrated into and support a company's own staff training and development programmes in a series of free online short webinars run by HIVE360 Skills Academy.
With sessions covering leadership and management, apprenticeships for the recruitment sector, and digital and IT pathway programmes, the series kicks-off on 7 July 2021 with Apprenticeship Myth Busting – is it right for me? Tickets, Wed 7 Jul 2021 at 10:00 | Eventbrite that explore the most common myths surrounding apprenticeships.
The full programme of the events is:
Leadership & Management:  Managers into Leaders
Recruitment: Recruitment Resourcer – Understanding successful Resourcing
Recruitment: Recruitment Consultant – Recruitment Consultancy, making the difference!
Digital Marketing: Digital Marketing – the new super skill set
Data:  How are Data Analytics Apprenticeships useful to you?
IT/Digital Technology: Picking a Digital Pathway
For more information about outsourced payroll and employee benefits expert, HIVE360: www.hive360.com, and the HIVE360 Skills Academy: HIVE360 Unveils Skills Academy –
HIVE360 is an outsourced payroll and benefits expert, working across all sectors, including recruitment businesses and agents governed by the GLAA. It is an expert in PAYE payroll, wellbeing and benefits provision, and is championing a new model of employment administration and redefining employment and pension administration processing.
Engage – HIVE360's mobile, customisable engagement app and platform – gives employees access to a range of benefits and services. As well as the new training courses, it features a personal doctor, personal support helpline and care support, gym memberships, high-street, lifestyle, dining and insurance discounts, along with access to their digital payslips and a real-time workplace pension dashboard.