People: FHP hires pair of property graduates; New Deans for university; and more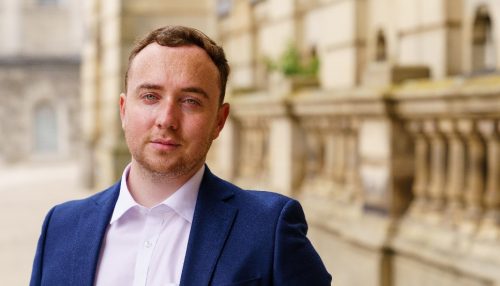 X

Register for free to receive latest news stories direct to your inbox
Register
A collaboration between property consultancy FHP and Birmingham City University has enabled two real estate graduates to secure their first professional roles.
Ben Clinton and Dan Mooney have joined FHP as graduate surveyors in the firm's Birmingham and Derby offices respectively.
Clinton has recently completed a real estate degree and will work with director, head of Birmingham office, Doug Tweedie, to widen FHP's presence across multiple sectors in the West Midlands.
Mooney is completing the final stages of a Master's degree in real estate management at Birmingham City University. He joins FHP's Derby team where he will work on office, industrial and retail instructions throughout Derbyshire and the wider East Midlands.
Tweedie said: "We're really pleased to welcome Ben and Dan to FHP. Both are talented graduate surveyors who have a lot to offer our business and we look forward to helping them to progress their career with us. FHP has developed successful relationships with universities in Sheffield and Nottingham to identify graduate recruits in the past and we're delighted to have expanded our network by forging closer links with Birmingham City University."
Dr David Higgins, professor of Real Estate, Birmingham City University, said: "This is excellent news, I'm really pleased for the students in joining FHP. I know they will receive hands-on commercial training in their new roles which will build on the university experience and is a win for all parties. I look forward to seeing Ben and Dan's real estate careers evolve in FHP's capable hands. BCU and FHP are building a close working relationship, both in the classroom and in offering graduate positions."
:::
The University of Wolverhampton has appointed two new Deans.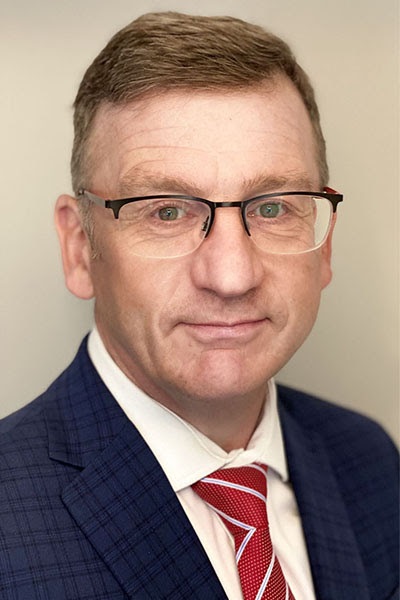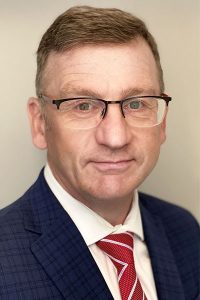 Professor David Proverbs has been appointed as the Dean of the Faculty of Science and Engineering, and Professor Damien Page is to become the Dean of the Faculty of Education, Health and Wellbeing.
Both will join the university in August.
Proverbs said: "As a proud alumnus and former head of department, I am absolutely delighted to be coming back to my home university as Dean of the Faculty of Science and Engineering.
"The University of Wolverhampton is an incredibly innovative place of learning, and I am looking forward to the exciting challenges involved in helping to create a world-class and inclusive STEM faculty. The area has a rich science and engineering heritage that once led the world. I look forward to maximising our partnerships and responding to the demand for our skills and expertise while building on the significant strengths that are already in place.
"There are huge opportunities ahead and much work to do as we rebuild our economy following the pandemic. The Faculty of Science and Engineering will be a catalyst for change regionally, nationally and internationally in the post-Covid-19 era, and I am genuinely privileged to be coming home."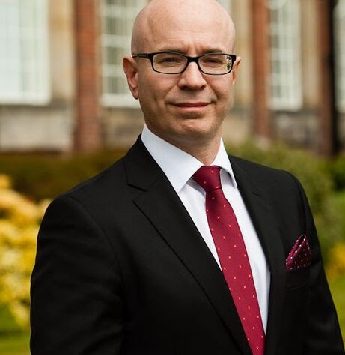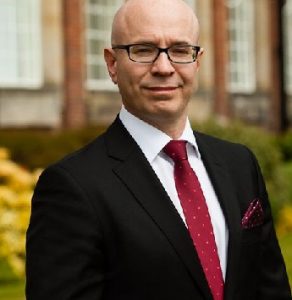 Page is currently Dean of Carnegie School of Education at Leeds Beckett University.
He said: "I am thrilled to be joining the University of Wolverhampton, a university deeply dedicated to inclusion and the creation of opportunity for its students and its region.
"With subjects aligned to the most pressing of societal needs and colleagues committed to innovation and social impact, the Faculty of Education, Health and Wellbeing is ideally situated to make a real difference nationally and internationally, and it will be a privilege to lead it as Dean."
:::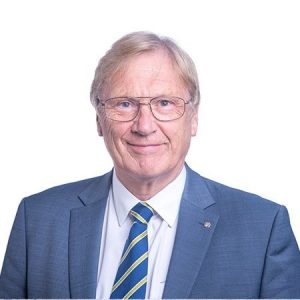 Greater Birmingham and Solihull Local Enterprise Partnership (GBSLEP) has announced that Cllr Ian Courts, leader of Solihull Council, WMCA Portfolio lead for environment, energy and HS2 and GBSLEP board director, is the new 'Net Zero Champion' on its board.
In this new role, Courts will drive the GBSLEP's work on helping businesses decarbonise to align with the regional and national net zero commitments. This will build on existing GBSLEP initiatives such as the Low Carbon Grant Fund which was launched last year.
Courts will also highlight how businesses can maximise the opportunities arising from Clean Growth, as innovative new products and sustainable practises can attract new investment and create jobs.
Chairman of GBSLEP, Tim Pile, said: "It's a perfect fit that Councillor Courts is our new and very first Net Zero Champion on the GBSLEP Board as he has been a long-time advocate for sustainability and the environment. His wealth of experience in business, and longstanding commitment to raise awareness for decarbonisation will be invaluable in our GBSLEP mission to deliver inclusive sustainable growth for our businesses and communities.
"Clean Growth provides much-needed opportunities for businesses and individuals, as our society and economy is beginning to recover from the pandemic. At the same time, efforts to decarbonise the economy and build climate change resilience are accelerating. Heads of state and climate experts will agree further coordinated action to tackle climate change at the COP26 summit in Glasgow. The leadership of Net Zero Champions at local and regional levels of decision making has therefore never been more important.
"Councillor Courts will help ensure the GBSLEP integrates Net Zero into all it does in the region to unlock Clean Growth. I look forward to working with him, other board members and our partners to deliver on our vision."