Employee health support critical as workplaces reopen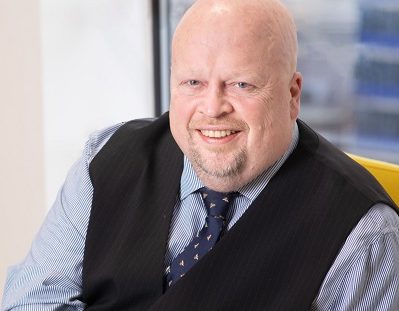 New figures reveal a record-breaking surge in employee demand for health and mental health support as workers return to the workplace post-pandemic, but businesses can now more easily access market-leading support to help, as David McCormack, CEO of HIVE360, explains.
The number of employees accessing the confidential employee mental health support services available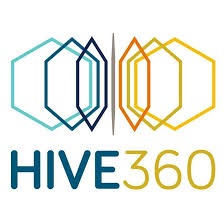 via our mobile, customisable engagement app and platform Engage has risen by 155% since May.
Physical wellbeing is also high on the support employees seek, with the data showing a 220% hike in demand for health and fitness advice, and the number of users accessing gym discounts via the app up by 246%.
Engage also features access to commercial training, e-learning, and the HIVE360 Skills Academy, and since May, user access to these and the app's training and development services are up by 136%.
Analysis of the number of users of the app over the last 12 months show sustained growth in access to the majority of its wealth of health and wellbeing benefits and employee support services, gaining an average of around 200,000 monthly user sessions.
This confirms health and wellbeing remain key concerns and priorities for employees as the gradual return to the office begins, reinforcing the importance of employers' demonstrating a duty of care when it comes to making the workplace a safe environment and also supporting the mental health impacts of the pandemic and its associated life challenges.
Demand also supports the need for a robust and well-communicated employee benefits strategy if businesses are to remain competitive and attract and retain a reliable and happy workforce post-pandemic.
We know the pandemic has changed the world of work forever, and that offerings such as flexible and hybrid working that were previously seen as employee benefits, are now commonplace. Employers should be looking to level-up the support available to their employees across health, wellbeing, financial health, training and development, and ensure these are available confidentially, via a secure platform and 24-hours a day, seven days a week.
HIVE360's commitment to improving the lives and work experiences of those that engage with our services is reflected in the ever-growing usage of our Engage app, and we are proud to be leading the way in making employee welfare and benefits more accessible to all.
Added benefits
Employee health and wellbeing support and benefits are a 'must have' rather than a 'nice to have'. Onboarding and career progression, reward and recognition policies, training and development, employee benefits, work:life balance initiatives, financial and mental health and wellbeing support, are all essential components of an effective employee engagement strategy – together, they improve and maintain a positive working environment.
HIVE360 is an expert in PAYE outsourced payroll. Our HMRC-compliant solution guarantees a speedy, transparent service, with no nasty fees for workers. Our solution also delivers efficiency gains from payroll processing, digital payslips, pensions auto-enrolment and pay documentation support.
HIVE360 goes further. Our unique, customisable employee pay, benefits and engagement app Engage is provided as a standard element of our outsourced payroll solution. The app gives workers access to an extensive range of health and wellbeing benefits and employee support services, including:
24/7, confidential access to mental health support, counsellors and GPs,
1000s of high street and online discounts,
huge mobile phone savings,
online training resources and access to the HIVE360Skills Academy
a secure digital payslips portal
a real-time workplace pension dashboard to support employees' financial wellbeing.
an incident reporting system to ensure the safety of employees in the workplace, which allows workers to – anonymously - raise serious issues or concerns with their employer directly through the app.
HIVE360 is a GLAA (Gangmasters and Labour Abuse Authority) license holder and operates extensively in the GLAA and industrial recruitment sectors, and is championing a new model of employment administration, redefining employment and pension administration processing.
The Engage app and platform – provided as a standard element of our outsourced payroll solution – give employees access to benefits and services such as a personal doctor, personal support helpline and care support, gym memberships and high-street, lifestyle, dining and insurance discounts, and access to their digital payslips and a real-time workplace pension dashboard.
Visit: www.hive360.com