The next generation of Midlands disruptors
Tech companies of the future featured at The Business Desk's Disruptors event.
Exciting businesses who have found a niche are showcasing how the Midlands is at the forefront of innovative technology.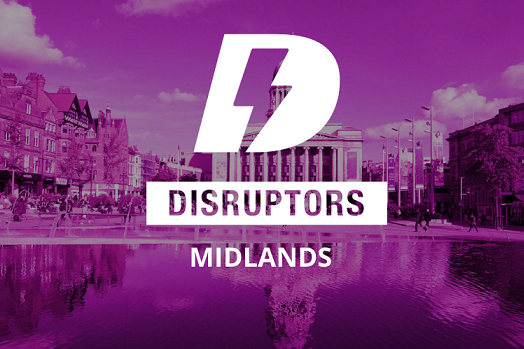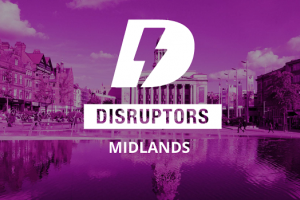 Exploring the next generation of disruptors, chaired by, Ben Ormsby, leaders discussed their businesses alongside their plans for the future.
Johnathan Jackson is CEO of Previsico which is a technology that predicts floods that are missed by traditional approaches.
He explained that: "Every three hours will produce a new flood forecast which forecasts at 48 hours ahead. We are actually able to forecast down to the individual property level. So we can help property owners understand the time and potential depth of flood they may suffer at any particular point of time."
The technology that has come through Loughborough University is working together with insurance companies, governments and businesses in order to go global. Two-thirds of the US is already modelled and ready to go, alongside modelling taking place in Tokyo and work with the Red Cross in Kenya.
Jackson says whilst a commercial business is being built, there is a moral imperative to help people.
He said: "If you have a flood plan, flood warnings and repeat resilience measures, you can save the majority of flood losses. And just to give that a number in 2050 it is forecasted that they'll be $1.7 trillion per annum of flood losses. And today, the UK suffers $1.3 billion per annum of flood loss."
Trent Peek, Group Director of CCM Group a data-driven marketing agency explored the b2c businesses created by CCM over the last four years. They include REEL, sustainable e-scooters, Trusted PPE, My Smart Desk an office supplies brand and We are Fulfilment which is fulfilling its own b2c brands as well as other companies.
As the company began as a creative marketing agency for others, Peek says the pandemic forced the company to adapt.
He said: "With the rise of e-commerce, we went into that field with the expertise we had, along with the expertise of fulfilment on b2b clients.
"We looked to outsource the fulfilment for our three companies, and there wasn't quite the right thing out there. There was like snippets of great communication and great fulfilment and but there wasn't the whole package. So we thought why don't we bring this to the table?"
Mandy Colledge, director of Talent Toute discussed how recruitment is steeped in traditional methods and the company is trying to make it a digital marketplace.
She said: "If ever you apply for a role you have to adjust your CV, which takes a long time before completing a long-winded application form which often you're completing information that doesn't really seem relevant.
"The information that we hold on candidates is very simplistic and really focuses on the core things that enables a recruiter to make a decision. This is in terms of their capability and core qualifications and things that really are at the essence of what's required to do the job."
Colledge says the aim of the platform is to create a level playing field for candidates, using digital technology.
She said: "We mitigate unconscious bias because often information that's put forward from candidates contains information that we can make inferences from. For example, about where they studied, how old they are, etc. This is really about just the essence of information required to make a sound decision as a recruiter."
Hilary Smyth-Allen is the executive lead for SuperTech, a cross-sector partnership designed to bring a community of people together that are disruptors in their own right across the West Midlands. The company focuses on emerging professional services technology in FinTech, InsurTech, HR Tech and LegalTech.
Smyth-Allen explained the businesses pilot programme to make startup companies more diverse.
She said: "You need a lot of access to money to build that first minimum viable product to get your business launched to test the market. And the consequence for the West Midlands is that the average age of a FinTech founder is 48 but it's also white, it's male, it's middle class.
If you look at the demographics and you stand back from that and say, well, actually, there's no proven correlation between the quality of the business idea and demographics. Fundamentally that is not ok."
Through a pilot programme, the company is identifying diverse talent. Smythe-Allen said the pilot is, "female dominant, which is great and there is more BAME representation coming through the applications. We've been successful now in winning quite a bit more money to take the programme forwards.
"We've got some government funding, and we will be launching that in the new year and looking to get another 20 founders through that getting them live."
Bazz Kooner, Founder of Jatt Life a premium spirits brand launched a week before the pandemic, but this hasn't stopped them.
"We have sold north of 200,000 bottles now in the last 18 months worth of trade. And we're actually evolving now into a distillery and bottling plants. We have just taken over 15,000 square foot warehouse and we're growing at an exponential rate."
Kooner has ambitious plans to become a unicorn business for the West Midlands and has his sights set on becoming a billion-dollar business.
He said: "We've already kind of put the infrastructure in place to achieve that. Failing that, if we're not bought out of the market, we may list on the stock exchange."
The international company is currently in Canada, Australia, New Zealand, and Kooner is set to launch in Dubai, Nigeria, and Colombia.