Rail station specialist on track for Brindleyplace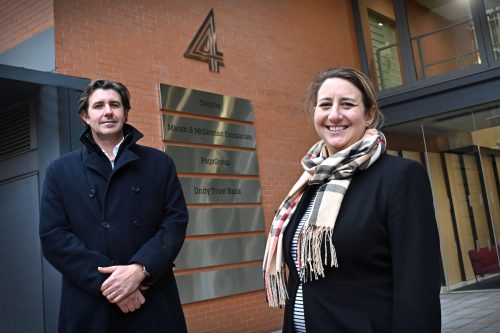 Rail station specialist, SLC, will be leasing space at 4 Brindleyplace from January 2022.
The company moves from its current location in the Jewellery Quarter into the 5,192 sq ft space and in addition, provides an external terrace area extending to 3,000 sq ft. The initial five-year lease has been agreed upon by landlord, Hines.
SLC say the move is to facilitate the needs of its growing workforce, to increase capacity and have more flexibility across SLC Rail, SLC Property and SLC Investments.
In addition, the company wants to be in an attractive location for existing employees and to attract new talent with access to amenities such as gyms, bars and restaurants in Brindleyplace.
Sustainability is an integral part of SLC's future it says and a key aspect of Brindleyplace, was that electricity is delivered from 100% renewable sources.
Plans are also underway to add a solar energy farm in 2022 so the tenants of Brindleyplace are supplied and any excess will be fed back into the national grid.
SLC has had several investment strategies and projects across the West Midlands, including the West Midlands Rail Programme, developing a new station building in Kidderminster and designing and delivering a new station as Worcestershire Parkway.
Ian Walters, Managing Director at SLC Rail, said: "As we continue to expand, it's been an important step to find a new office that is not only convenient to access but can also positively contribute to the wellbeing of our employees, our sustainability goals and continue to make SLC a great place to work.
"We think Brindleyplace will help us on that journey!"
Raj Rajput, Managing Director – Asset Management, UK, at Hines, added: "We're pleased to welcome SLC to Brindleyplace. As always, listening to the requirements of each of our clients is paramount as we work together to provide workspaces and an environment that fulfil the needs of a variety of modern businesses.
"The West Midlands is a focal point for rail investment currently and we're delighted that Brindleyplace will be home to a business that is playing a vital part in that success."
Savills acted on behalf of Hines in the agreement.