Manufacturing centre hosts select committee to present global-leading innovation

Members of the House of Commons Science and Technology Select Committee, visited the Manufacturing Technology Centre in Coventry to hear how the West Midlands is a hub of innovation.
The committee met with Clive Hickman, Chief Executive of the Manufacturing Technology Centre, Andy Street, Mayor of the West Midlands, and Katherine Bennett CBE, CEO of the High Value Manufacturing Catapult.
MTC's Antsy Park Campus was toured by the group, to see first-hand the advanced research and development taking place across the site.
The West Midlands technology sector is the fastest growing in the UK and is set to add £2.7b to the economy by 2025, alongside 52,000 jobs.
MP's were presented with MTC's work to support a consortium of leading UK manufacturers, in helping produce over 11,000 ventilators at the height of the Covid-19 pandemic.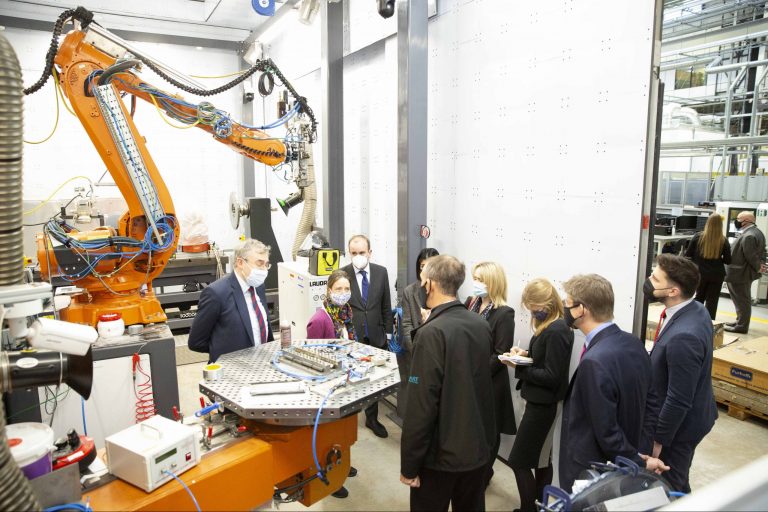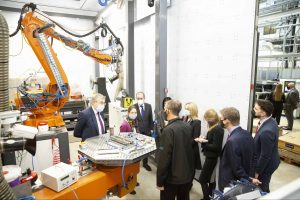 In addition, MTC is working to modernise the construction sector with new approaches and technologies, as part of the Construction Innovation Hub.
MTC says its world-beating facilities are helping the UK become a global leader in green manufacturing and construction.
The committee discussed the opportunities for economic growth created by technology, research and innovation and how measures need to be implemented to support and accelerate R&D in the UK, following the Covid-29 pandemic.
Clive Hickman, chief executive of the Manufacturing Technology Centre, said: "We are delighted to have hosted the Science and Technology Select Committee today to showcase our proud manufacturing heritage, record of attracting business investment, and specialist talent and expertise.
"The MTC is helping manufacturers adopt cutting-edge technology, delivering growth, skills and jobs. It is vital that the Government continues to invest in research and innovation to spearhead our economic recovery, and to accelerate the growth of our industrial heartlands."