The Midlands as a hotspot for disruption and tech innovation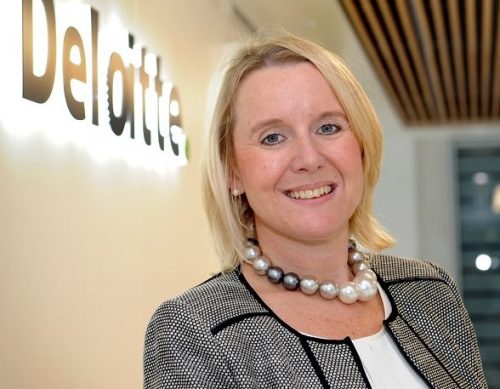 By Jane Whitlock – senior partner, Midlands Practice, Audit & Assurance at Deloitte, sponsors of Disruptors Midlands
In what was a difficult period for almost every sector, the pandemic has highlighted the need for disruption as an essential driver of innovation.
Sudden changes in the market, in some cases triggering a huge loss in trade, turned many businesses away from innovation – at least in the short term. Meanwhile, others sought to adjust their offering, launch new service lines and embrace the disruption. As a result, many of these ambitious businesses that embraced the disruption have become trailblazers in their sector.
As a result, for many businesses here in the Midlands – particularly in the tech sector – disruption has come to symbolise much more than simply finding an answer to a problem.
Rather, being a true disruptor is about falling in love with the problem itself. Often, tech solutions attempt to simply solve everything, instead of focusing on the problem at hand. Meaningful innovation in the tech sector is all about keeping close to the problem, being user-centric, and continually gaining feedback in order to constantly improve and transform the solution.
A strong example of this is the disruption currently taking place in the tech industry in the Midlands. Given its vibrant start-up scene, scaling businesses, and exceptional technological infrastructure, this comes as no surprise. The tech boom has placed the Midlands firmly on the map as a hotspot for disruption and tech innovation.
Ahead of Birmingham Tech Week in October 2021, the West Midlands was named the country's fastest-growing tech sector and is predicted to create an additional 52,000 roles in the sector over the next four years. It's an exciting time, as both established global brands and a new generation of businesses are pushing the boundaries of technology, and making an impact on a regional, national and international scale.
One such example is that the Midlands is now home to the UK's first multi-city 5G test-bed, which has led to the region having the UK's first 5G commercial application accelerator, 5PRING. It is also the leading destination for Connected Autonomous Vehicles (CAV) tech trials, and has plans to develop the UK's largest battery Gigafactory.
Similarly, the Vodafone Centre for Health with Deloitte – which will bring together Vodafone's connected health solutions with Deloitte's Health Tech Catalyst – is focused on enabling better, faster access to healthcare, in order to make a positive impact to local communities in the Midlands. Connecting mobile solutions and new technologies with 5G to deliver solutions at scale, this is a prime example of how the Midlands is leading the way in user-centric disruption.
The challenges of the past couple of years have undoubtedly informed the spirit of disruption which is spurring entrepreneurs in the Midlands to transform the regional and national economy. Tech innovators in the Midlands will continue to develop the user-centric strategies necessary to solve the problems the region faces.