GKN owner delays payout to shareholders, blaming 'unquantifiable' Russian invasion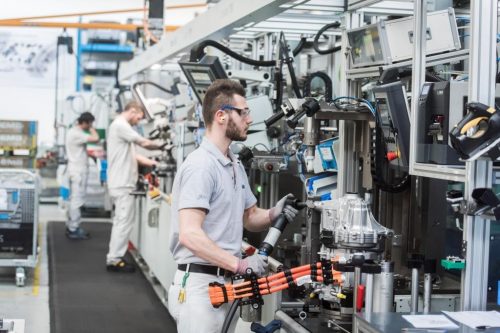 GKN owner Melrose Industries has decided to delay a payout to shareholders because of the "uncertain and unquantifiable" impact of Russia's invasion of Ukraine.
The manufacturing group sold around one-fifth of the businesses in 2021, including Brush, the last business it still owned from its acquisition of FKI, and three of the four businesses from the Nortek acquisition.
Melrose's "buy, improve, sell" model is usually to return proceeds from disposals and it did make a £729m return of capital to shareholders in September last year.
It acknowledged that was a "conservative" move at the time and it has continued with that mindset as it keeps the timing of a second capital return under review.
In a statement to shareholders, the company said: "Your board recognises that this is a very conservative position and hopes that the situation will be resolved as quickly as possible, in which case the intention would be to make the return without further delay."
It has increased the dividend for the year to 1.75p, up from 0.75p, in a "return to its progressive policy".
Melrose's chair Justin Dowley said: "We have realised gains for shareholders by doubling the value of Nortek and significantly outperforming all group cash generation targets, which has de-risked the route to value realisation from GKN.
"We have transformed the GKN businesses to increase their full potential including investing in sustainable technology and properly funding their pension schemes.
"With the benefits of significant restructuring increasingly coming through, combined with the strong cash generation, Melrose is positioned to create, and realise, significant value for shareholders."
Sales for the group grew by 2% year-on-year, at constant currency, to £7.5bn while its adjusted operating profit tripled to £375m.