Strong growth fuels optimism for the Secure Trust Bank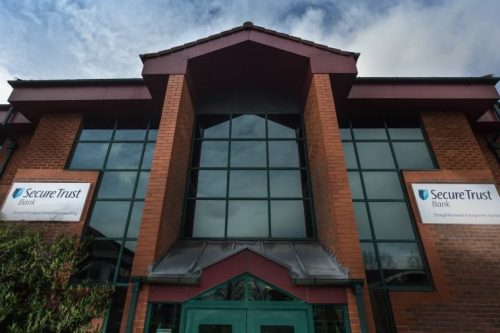 The Secure Trust Bank has said it has "successfully navigated the impact of the Covid-19 pandemic and returned to growth across its businesses" in its financial full-year results.
Delivering strong growth, the Solihull-based bank announces its statutory profit before tax standing at £56m, in comparison to £19.1m in 2020.
New business lending in Q4 was at a record high for the group and has performed 42.1% higher year on year, which has contributed to an 11.6% increase in core lending balances.
Following the sale of its remaining non-core portfolios during the year and the recent announcement that Debt Managers Services Limited is selling its full portfolio of loans in 2022, Secure Trust Bank says it is a more focused group with significant growth opportunities across its four core specialist lending markets.
The group will recommend a final dividend of 41.1 pence per share making a total 2021 dividend of 61.1 pence per share, reflecting the new dividend policy to pay 25% of earnings back to shareholders.
David McCreadie, the Chief Executive of Secure Trust Bank said: "One year into the role, I am very optimistic about our ability to take advantage of the diverse opportunities within our specialised lending businesses, despite the potential for economic headwinds. My confidence is founded on our excellent performance in 2021, our simplified structure, and our clear plan to deliver further lending growth and attractive returns.
"We are a specialist lender in diverse markets. We are agile with strong market expertise and partner relationships. We continue to leverage and invest further in our digital capabilities and all of our decisions are underpinned by rigorous credit discipline, prudence and effective risk management."
Lord Forsyth, the Chairman said: "Looking forward, we have ambitious and achievable growth plans. We have emerged positively from both Brexit and the COVID-19 pandemic by improving the quality of our lending and effective risk management. The escalating cost of living crisis and the economic war with Russia are additional challenges but we are flexible, prudent, fleet of foot and well placed to grasp the opportunities ahead."