Diversification helps to insulate manufacturer from automotive's slow recovery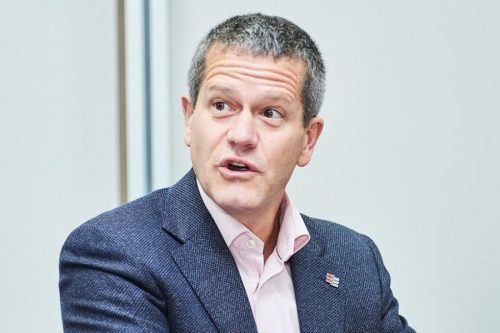 The problems facing global carmakers continue to inhibit Autins' growth plans but the Midlands manufacturer remains confident that it is on the right road to create a growing, diversified business.
The ongoing shortage of semi-conductors, alongside the impact of the Ukraine war and other supply chain challenges, has meant the automotive industry is still waiting for its recovery.
This had a significant impact on Autins' half-year figures, recording a pre-tax loss of £1.4m, compared with break-even the previous year, as revenues dropped 32% to £9.4m.
Autins was founded as an automotive insulation supplier and its relationship with Jaguar Land Rover (JLR) continues to be critically important. Although JLR accounted for 38% of revenues in the six months to March, it expects to return to around half of the company's revenues.
But Autins' strategy from before the pandemic was increasingly focused on automotive growth outside of the UK and diversification into non-automotive sectors, including flooring and office pods.
Non-automotive sales are now 19% of the total – up from 7% two years ago – while Europe accounts for 37% of the group's revenues.
Autins chief executive Gareth Kaminski-Cook told TheBusinessDesk.com he was "really proud" of the company's efforts despite the "disappointing" results.
He said: "Our results are a reflection of the whole macro environment and auto climate that we're in and I don't think they're inconsistent with other companies similar to ourselves in that environment.
"We've protected the margin to be pretty much the same underlying as the previous half year without any furlough – that just shows how hard we've worked on everything to do with our margins and our cost control against an environment where the volume hasn't recovered.
"We want to see progress and it's just been a long time – Covid and semiconductors and the Ukraine war – and therefore, of course, we are disappointed, but it's in that context."
Autins is considering M&A opportunities as part of its growth plans.
"We're dependent on automotive and over-dependent on JLR within UK and so it's just good sense for us to be looking at other ways to diversify and being dependent only on organic growth is a slow, slow road," said Kaminski-Cook.
"If we can find the right thing that we could fund then that makes absolute sense to us, because putting more revenue through the UK business will really help."
European sales, which are predominantly in Germany and Sweden, continue to provide reasons to be optimistic but have faced challenges recently.
The impact of the semiconductor crisis was felt across the whole reporting period for the first time and the Ukraine war directly led to several German OEM factories being temporarily shut down.
However in the last three months "both markets have improved" and showing revenue growth.
Autins remains positive about the potential for its patented Neptune product, a ultra-fine fibre acoustic absorbing material.
Neptune is key to its ambitions to generate 30% of an annual turnover of £30m+ from non-automotive sales and is building a sales pipeline to support those targets.
But Kaminski-Cook is mindful of the need "to continue striking a balance between sharp focus on cost control and executing our growth strategy".
Staff retention has become a much higher priority, resulting in churn tracking below 5% in recent months. It said it increased wages for production workers early, increased the overtime rates, introduced a banked hours scheme, and adopted hybrid working practices where appropriate.