Short term sigh of relief for businesses as Truss freezes energy prices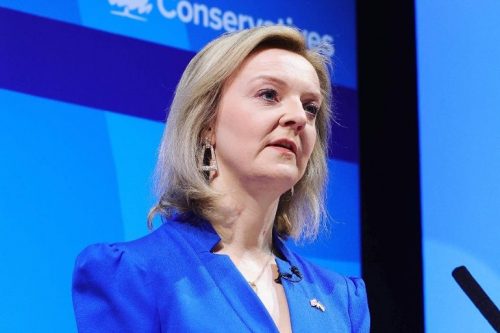 Liz Truss has today announced plans to freeze energy prices at £2,500 and bring in a six-month plan of help for businesses.
The Prime Minister revealed on Thursday lunchtime (September 8) that household energy bills would be frozen for two years from October 1.
Businesses will get similar support, under a scheme lasting six months. After this, she has promised there will be continuing support, particularly for vulnerable industries.
For businesses across the West Midlands, this only eases the pressure for a short period of time…
CEO of Kenilworth's The Energy and Utilities Alliance (EUA), Mike Foster, has called upon the government to deliver on the long term needs of the country.
He said: "For weeks we have been calling for the Government bazooka, not peashooter, to help consumers. Today we saw it deployed. It will bring much needed relief to households up and down the land."
"While the politicians debate the best way of financing the package, the new PM and her team should start to deliver on the longer term needs of the country.
"In the current economic climate and with talk of electricity blackouts this winter unless demand is reduced, we need to pause the headlong rush to rip out gas boilers and replace them with £13,000 heat pumps."
"Instead, the new PM needs to accelerate plans for the hydrogen economy and start to deliver on the many promises her predecessor made but didn't act on.
"Starting with the roll-out of hydrogen-ready boilers, preparing homes for net zero and backing it up with confirmation that hydrogen blending will indeed get the go ahead next year."
Rachel Nutt, partner at MHA, believes an energy price cap for businesses is essential to cut down price volatility and provide certainty.
She said: "Exposing businesses to the current degree of energy price volatility makes planning almost impossible, so a price cap for business is essential to allow businesses to survive, invest and move forward. Yet the 6-month guarantee is a very small sticking plaster and is simply not enough.
"We've witnessed the economic wheels fall off the bus in the past couple of weeks. We've seen examples of manufacturers and food processors, large and small, facing up to 500% increase in their energy bills, which makes their business totally uneconomic.
"The guarantee announced today will provide a short stay of execution and may defer job losses and some price rises, but it is not long enough to allow businesses to confidently invest and grow".
Nicola Fleet-Milne, Chair of Colmore BID said: "We are urging the Government to review its policies to help businesses across the Colmore Business District and Birmingham in this urgent time of need.
"Leisure and hospitality is a key industry within the Colmore BID. Many of these businesses are still recovering from the pandemic. VAT in particular continues to be an ongoing issue and we would urge the Government to review its position on reducing this.
"It's been a longstanding promise of the Government to review business rates, and we would back a comprehensive review of the business rate system. We want to develop and support a system that ensures businesses are accurately valued in the backdrop of the current economic climate, in a system that is fair, open and transparent for all, regardless of size."
Dan Brooks Director at Moda Living said: "We welcome the Prime Minister's measures to alleviate the immediate cost of energy pressures on people and businesses, but urge her to follow through on her long-term commitment to an overhaul of the UK's energy systems, particularly to driving progress in the renewable energy space.
"Inflated gas prices driving up costs across the country while the biggest players line their pockets with huge profits is outrageous and nonsensical. To resolve this issue for the long term we urgently need an accessible priced, renewable network of energy that protects the planet from damage and its people from hugely inflated energy costs".
Sean Rose, head of policy at the Coventry and Warwickshire Chamber of Commerce, said: "I've spoken to businesses in recent weeks who were being quoted astronomical figures for their energy bills come October and they could not see a way of continuing, faced with those cost increases.
"They will be breathing a sigh of relief today that, for the short-term at least, their energy bills are going to be frozen.
"The Government must look at this again in the next three months to ensure that, in six months' time, we are not in the same situation again".