Secure Trust Bank tightens credit criteria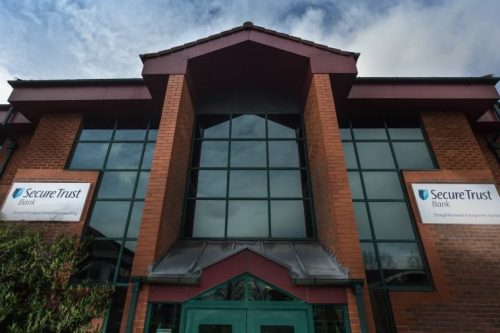 Specialist lender, the Secure Trust Bank (STB) says it has seen a continued 'positive momentum' as management aims to slow lending growth and refocus on operational efficiency.
The Solihull-based firm says its credit criteria has been tightened further due to current macroeconomic conditions and management of the overall risk of the lending book.
In its trading update for Q3, the lender says its core net loan book grew by 21.5% compared to Q3 2021 and 2.3% compared to Q2 2022. The Q3 2022 quarter-on-quarter growth was predominately delivered in consumer businesses of 6.4%, with business finance reducing by 1.2%. The firm says it's growth slowed in Q3 following actions to tighten credit criteria and reduce new business levels.
Customer deposits were 2.5% higher at the end of the quarter compared to Q2 2022 to support the growth in the loan book.
New business lending decreased in the quarter by 20.8% compared to Q2 2022 reflecting the continued tightening of credit criteria given the current macroeconomic environment.
David McCreadie, Chief Executive Officer of STB said: "We have continued to support our customers and business partners during this period of market uncertainty and are pleased with our operational performance, progress on our strategic targets and further improvements in operational efficiency. Against a backdrop of rising inflation and interest rates we have taken decisions to slow the growth rate of lending.
"We will continue to adopt a flexible approach to loan book growth across our diversified portfolio and a prudent approach to risk management. Our track record of navigating economic uncertainties gives us confidence in managing through this challenging period and being well positioned to take advantage of growth opportunities when the economic backdrop improves.
"Secure Trust Bank remains well positioned to capitalise on its strong foundations in its Core specialist lending markets and to deliver its medium-term targets."