Proposal submitted for 581-home brownfield regeneration scheme

Court Collaboration and PGIM Real Estate has entered into a funding partnership to acquire and develop a sustainable build-to-rent residential development on the Brindley Drive car park site.
The scheme plans to deliver 581 homes in two 15 and 46-storey apartment buildings on the brownfield site near Paradise Circus, with the buildings linking together Centenary Square and the canal.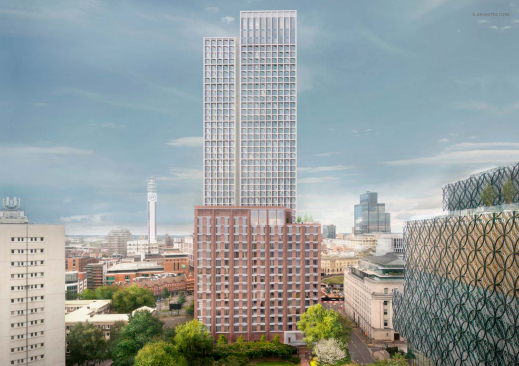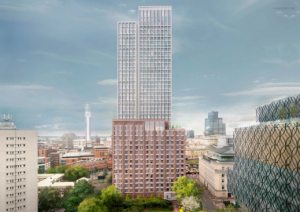 The regeneration development will comprise of 255 one-bedroom apartments and 326 two-bedroom apartments alongside 1,500m2 of amenity space inside, co-working spaces, a gym and rooftop facilities.
In an effort to deliver a sustainable building, plans include solar panels and smart metering systems. The design for the scheme has been led by CallisonRTKL.
The JV is acquiring the site from Birmingham city council and has been through a pre-application and design review process with the council as part of the bid process. Court Collaboration has also engaged with Historic England as part of baseline consultations and is in discussion with the 20th Century Society and the Civic Society.
Court Collaboration Managing Director Alex Neale, thanked the public following a consultation for the scheme.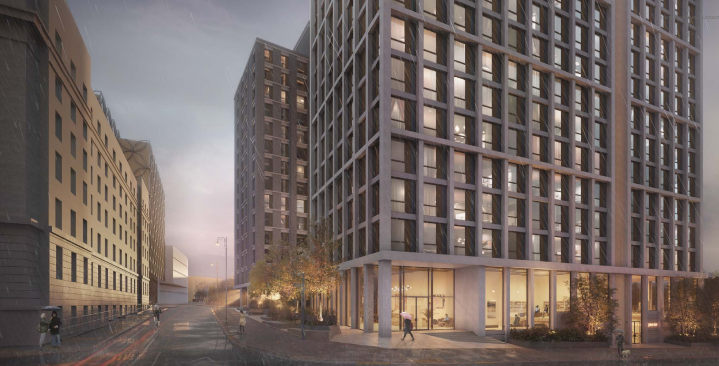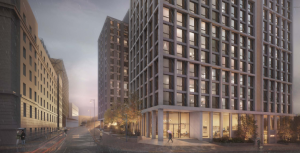 He said Court Collaboration will, "now go through further engagement exercises with officers as we move towards a future committee date. If approved, Brindley Drive will help set a new standard for city centre living, fusing style and comfort with sustainability. With our recent news regarding One Eastside as well, it's truly an exciting time for Court, our partners and the city we adore."