WMCA's apprenticeship fund reaches £40m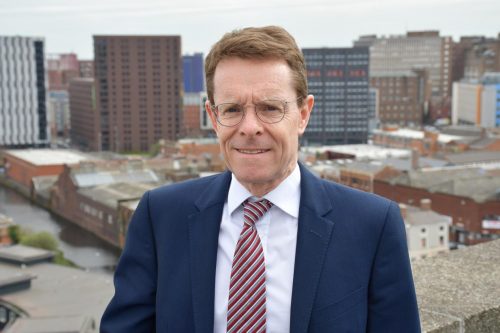 The West Midlands Combined Authority's apprenticeship levy transfer scheme has reached £40m, helping more than 3,000 people receive job training across the region.
The Apprenticeship Levy Transfer Fund allows large businesses to cover 100% of the training cost of apprentices for SMEs by donating their unspent levy to the WMCA rather than see it returned to government.
To date, a total of 1,043 SMEs from across a wide range of sectors have benefited from the fund, allowing local businesses the opportunity to hire apprentices and pay a better wage. 50 large companies have donated towards the scheme since it began in 2019.
Andy Street, Mayor of the West Midlands and WMCA Chair, said: "A key part of my mayoral mission is to ensure local people have the skills they need to succeed.
"These donations from businesses help to support the growth of talent working at small and medium sized enterprises right across the West Midlands. We've made real progress in tackling youth employment which has meant that over 3,000 people who may not otherwise have been given the chance have been guided onto the first step of their career.
"As we embark on a New Year, I would very much encourage large employers to take the opportunity to get involved by donating their unspent levy funds – putting this money towards the service of transforming the prospects of talented people right across our region."
Willinbrook Care Home, a specialist centre located in Perry Barr, Birmingham for people with advanced dementia or mental health problems, is one SMEs that has benefited from the scheme.
In 2022, the care home took on ten level 2 and level 3 apprentices to work as nurse associates, care assistants and team leads, with delivery support from Sandwell College.
Liliane Ntirandekura, head of training and development at Willowbrook Care Home said: "The apprenticeship levy funds donated have been a massive incentive for us as it means we were able to take on more apprentices in 2022 than we have before and certainly encourages us to think about recruiting even more in 2023.
"This is now the fourth year that we've been able to benefit from the scheme and I'm very glad we're able to give the opportunity for youngsters to get real working experience at a fair pay."