£15m secured to tackle 'dilapidated' social housing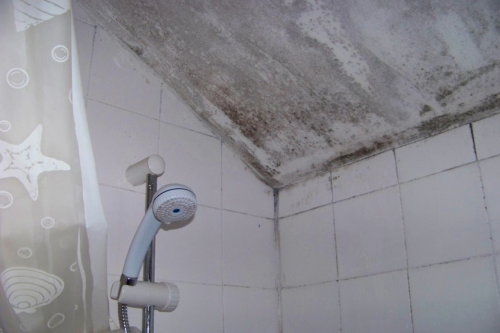 Nearly £15m is to be spent by the West Midlands Combined Authority (WMCA) on improving some of the region's "most dilapidated and unhealthy social housing".
The news follows Housing Secretary Michael Gove demanding answers and action from Birmingham City Council, Orbit Housing and Lambeth Council in December. He said that, "each of these landlords have failed their tenants, letting people suffer in disgraceful conditions while refusing to listen to complaints or treat them with respect".
The WMCA has now secured £14.9m from the Government yesterday morning (January 25) and says it will work with local councils and other registered housing providers to identify those homes in most need of critical improvements and repairs, to bring them up to a decent standard.
Work is likely to involve:
* Reduction of mould and damp by fixing leaks and making homes warmer, easier to heat and better ventilated
* Internal and external wall insulation
* Replacing doors and windows where they are old or in poor condition
* Replacing or major repairs to heating systems that are old and ineffective
* Major roofing repairs  
The work, which is expected to be carried out on hundreds of properties over the coming months, will be aimed at bringing poor quality homes up to the Government's 'Decent Homes Standard'.
The Government is also set to introduce the Social Housing (Regulation) Bill to drive up standards, giving the regulator the power to enter properties with only 48 hours' notice and make emergency repairs with landlords footing the bill.
Andy Street, Mayor of the West Midlands and WMCA chair, said: "The announcement of nearly £15m in funding from Government to upgrade our social housing stock is very good news indeed for our region – blighted for far too long with too many sub-standard properties.
"Now that we've secured this money, we can put it to good work for the benefit of local people – improving quality of life in a tangible and meaningful way for West Midlands residents in the months and years ahead."
A total of 14 providers were shamed by Gove after the Ombudsman found severe maladministration.
Clarion, did not repair a tenant's leaking room with rainwater leaking down walls and cracks in every room.
Metropolitan Thames Valley Housing, who failed to resolve an infestation of silverfish.
Johnnie Johnson Housing who had to pay £1,800 compensation after a resident suffered verbal abuse, threats and intimidation at the hands of his neighbours.
London Borough of Hackney, Housing Plus Group (was Stafford Rural homes), Habinteg Housing, Shepherd's Bush Housing, Southern Housing, Onward Homes, Catalyst, PA Housing, are the others to have been criticised.