New 'deep dive' partnerships planned for regeneration plans expected in Spring Budget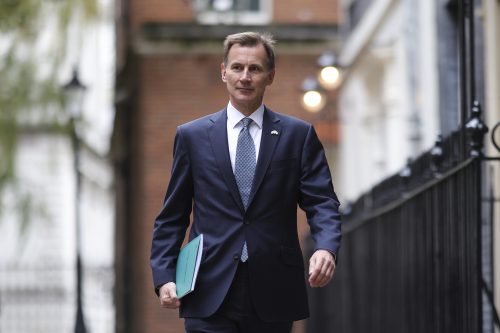 The Chancellor Jeremy Hunt is expected to announce the roll out of Levelling up Partnerships across England, involving business leaders and MPs in the decision making process to regenerate places in 'left behind towns' outside of city regions with powerful Mayors.
The programme will involve 'deep dives' carried out by a partnership of local councils, MPs business and civic leaders to gather a holistic picture of a place and its unique challenges and opportunities, and identify cross-Government interventions to unblock obstacles to regeneration. 
It builds on initial trials in Grimsby, which saw cross-government working to help avoid the effective closure of the town's fish processing sector, and in Blackpool which they claim unlocked a change of use of a central government building that was holding up a £100 million regeneration plan.
Hunt is also expected to announce further details on 12 high-growth Investment Zones in the Spring Budget tomorrow, but regional business leaders and Mayors are holding out for more devolution over spending to boost regional economic growth.
All the Investment Zones will be clustered around research Institutions such as universities and will be focused on driving growth in one of the UK's key sectors: Technology, Creative industries, Life Sciences, Advanced Manufacturing and the Green sector.
As well as for tax reliefs, funding can be used to improve skills, provide specialist business support, improve the planning system, or for local infrastructure.
Hunt said: "True levelling up must be about local wealth creation and local decision-making to unblock obstacles to regeneration. 
"From unleashing opportunity through new Investment Zones, to a new approach to accelerating R&D in city regions, we are delivering on our key priority to supercharge growth across the country".
But Henri Murison, chief executive of the Northern Powerhouse Partnership said: "This is a marked improvement on the Investment Zone policy, one which recognises the latent potential in these regions and gives devolved powers more ownership over their future destiny. 
"While we're looking forward to seeing more details on Wednesday, by avoiding a bidding-style competition and going straight to combined authorities, the government has avoided repeating previous mistakes and I have every confidence that this will result in strong proposals being brought forward.
"The ability to retain the growth in business rates is fundamental for freeports and has been a key element of previous city deals. This enables the financing of investments to create economically successful ecosystems which otherwise would not be generating any tax – that is highly attractive to high value inward Investors as well as start-ups, including university spin outs.

"The innovation funding for Greater Manchester is nothing new and the only question that remains is whether the Chancellor will offer the same opportunity to other Northern city regions on Wednesday."
Eight places in England have been shortlisted to host Investment Zones, with the intention to agree plans with local partners by the end of the year. This complements and builds on the government's existing Freeport programme, which deliver investment on specific sites benefitting from tax and customs incentives, key to driving productivity and growth.
The eight places are those covered by:
The proposed East Midlands Mayoral Combined County Authority

Greater Manchester Mayoral Combined Authority

Liverpool City Region Mayoral Combined Authority

The proposed North East Mayoral Combined Authority

South Yorkshire Mayoral Combined Authority

Tees Valley Mayoral Combined Authority

West Midlands Mayoral Combined Authority

West Yorkshire Mayoral Combined Authority
The innovation clusters in Glasgow, Greater Manchester and West Midlands will get £100 million of investment across 26 R&D projects. The Innovation Accelerators programme is a new approach to supporting these city regions to become major, globally competitive centres for research and innovation and will support levelling up. The projects will attract private investment to develop the technologies of tomorrow, creating new jobs, and boosting regional economic growth. 
Through the programme, the government claims local leaders will be "empowered to harness innovation" in support of regional economic growth through a "pioneering new model of R&D decision-making". Working closely with Innovate UK, partnerships between local government, business and R&D institutions in the three city regions have led on selecting the 26 projects. This includes:
A University of Birmingham-led project to accelerate new health and medical technologies,

The Manchester Turing Innovation Hub linking business to cutting edge AI research and technologies to help enhance their productivity

A net zero project led by University of Strathclyde to accelerate the adoption of automated ultrasonic inspection during welding and additive manufacturing.