£7m credit facility secured by medicinal cannabis developer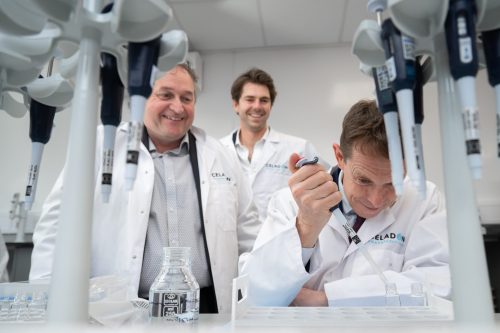 A pharmaceutical firm focused on the research, cultivation, manufacturing and sale of breakthrough cannabis-based medicines has entered into a £7m credit facility.
Celadon Pharmaceuticals, based in the West Midlands has secured a two-year deal with a UK-based high net worth investor and current (below 3%) shareholder in the company.
 
Under the terms of the credit facility, Celadon is able to use funds for general corporate purposes (including funding of capital expenditure). It will increase the group's working capital following its £3m inaugural contract win for the commercial supply of its pharmaceutical-grade high-THC cannabis product, with a leading UK medicinal cannabis company.
Under the terms of the contract, Celadon will sell a minimum of £3m worth of product over the next three years, with the first shipment expected in Q4 2023. At the end of the three years, the contract can be extended for a further two years with the mutual agreement of the parties.
Celadon has also received several expressions of interest in the sale of its pharmaceutical-grade product. The firm says it is currently in discussions to convert these into commercial contracts.
 
James Short, Founder and Chief Executive Officer of Celadon said: "We are delighted to have secured the £7 million credit facility at such an important time in the Company's growth journey. It will support the growth in our operations to meet the increasing demand for Celadon's product.
 
"With the flexibility that the facility brings to the Group, we continue to confidently pursue the conversion of expressions of interest for Celadon's product into formal sale contracts, and build out the underlying operations required to deliver them."
West Midlands Mayor, Andy Street, recently visited Celadon's 100,000 sq ft facility in Birmingham and saw the firm's cutting-edge indoor hydroponic cultivation area, R&D laboratory and its planned future expansion areas.
At full capacity, Celadon's facility is expected to produce medicines for around 50,000 UK patients, bringing hundreds of high-skilled jobs to the region, in areas such as pharmaceutical R&D and agronomy.