Commissioners appointed to run Birmingham City Council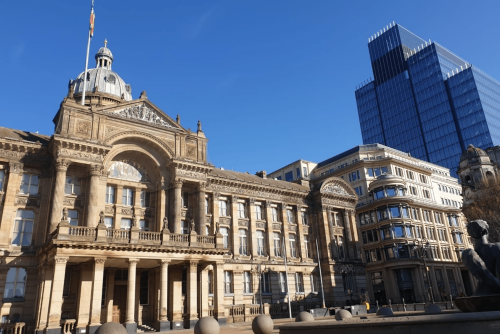 The secretary of state for levelling up has announced that he will appoint commissioners to run Birmingham city council and launch a local inquiry after the council declared itself effectively bankrupt.
Michael Gove said in the Commons that he does "not take these decisions lightly, but it is imperative in order to protect the interests of the residents and taxpayers of Birmingham, and to provide ongoing assurance to the whole local government sector".
He said the inquiry will "consider the more fundamental questions around how Birmingham got to this position and options for how it can become a sustainable council moving forward that secures best value for its residents".
In his letter to Birmingham City Council CEO Deborah Cadman, Gove said the council had been "beset by systemic failings over several years including poor culture, weak governance, a challenging relationship with trade unions and ineffective service delivery. These failings have been exacerbated by instability and churn at senior officer level".
He highlights "serious governance and service delivery concerns raised by three independent sources (the Local Government and Social Care Ombudsman, the Housing Ombudsman and the Department for Education's Commissioner for Special Educational Needs and Disability at the Council)" as well as an £80m overspend on its Oracle IT system, equal pay liability of £760m and a Labour Party-led report that unveiled a "dysfunctional climate". 
Birmingham City Council also revealed in its Financial Recovery Plan that it identified a budget shortfall for the current financial year of £87m, which is projected to rise to £180m in 2027/28.
In response to Gove's announcement, Birmingham City Council leader Cllr John Cotton said: "We welcome today's announcement and will now work with DLUHC and the commissioners to get the council back on a sound financial footing.
"On becoming Leader, I was concerned that there was a lack of senior capacity at the council to deal with the issues that we face, which is why we asked Secretary of State Michael Gove and the Local Government Association to help us rebuild that capacity and support us to get the budget on track. Today's announcement is an important step in that direction.
"Although this is a challenging time, and comes after a decade of cuts totalling £1 billion, we will make the tough decisions needed to transform the council, restore financial sustainability, and deliver the services that the people of Birmingham deserve".
Labour's shadow levelling up secretary Angela Rayner said that "this crisis in local government has been caused by the Conservative's wrecking ball".
In response to Gove's announcement, the deputy Labour leader said: "Local authorities across the country are struggling.
"After 13 years he can't seriously say that it is all their own fault. Perhaps he can confirm that only one council issued a section 114 notice before his party took over in 2010, but since then eight councils have issued notice, with warnings that another 26 councils are at risk of bankruptcy over the next two years?".
The Financial Recovery Plan will be discussed at the council's extraordinary meeting on September 25.