Sparking a housing revolution
A review of house building has called for changes to the current system to ensure new homes are built faster to help meet government housing targets.
The aim is to boost the number built across the UK from 220,000 a year to 300,000. And for that to happen the government says the rate of building on major sites has to accelerate.
It commissioned Sir Oliver Letwin to look at the issue. And his study, published last month, claims developers are slowing the system down by limiting the number of new built homes that are released for sale at any one time.
The practice is designed to prevent a glut of new built homes driving down prices in the local market and is known as the 'absorption rate'.
However the report suggests developers could increase the choice of design, size and tenure of new homes without impacting on local market – accelerating the rate at which houses are built and sold.
Sir Oliver's final report on improving build out rates is due in the autumn. He said. "It is clear that the main cause for delay is the absorption rate. We found that if house builders were to offer more variety of homes and in more distinct settings then overall build out rates could be substantially accelerated."
Regionally, Leeds city council's emerging local plan strategy includes the construction of more than 50,000 new homes in a 15 year period.
And according to reports Barnsley needs more than 21,000 homes over the next two decades to meet the needs of its growing population.
Building a head of steam
Home building in the Sheffield city region is on the rise with 6,200 homes created in the past year – double the annual figure just three years ago.
A meeting of key housing figures gathered in the city in March to be updated on the progress of the Sheffield City Region's radical Housing Compact and its first initiative 'More New Homes'.
The Compact is a partnership of the Sheffield city region, local authorities, housing associations and 'arms-length' management bodies, and is the first of its type in the UK.
It says it is tackling the need to build more homes faster in the region, over and above the Sheffield City Region target of delivering up to 7,000 new homes annually.
March also saw the launch of the first phase of the £25m Dun Works affordable housing development in Shalesmoor, highlighted as an example of the new way of working through the Compact.
It has been estimated that the city region's approach to housebuilding could deliver at least 1,500 new affordable homes each year.
Sheffield also has a 'Housing Fund', which will see its first fast-tracked development completing 38 affordable homes by June next year.
The aim is to help public and private sector providers bring forward stalled developments. The project aims to deliver 3,200 new homes, creating 2,000 construction jobs.
Speaking at the meeting, Huw Bowen, lead chief executive for Sheffield City Region for housing, said: "Having affordable and high quality homes available for a workforce is vital to economic growth in the whole region."
The city region's housing developments also attracted interest at international property showcase MIPIM earlier this year, including the major Bassingthorpe Farm development in Rotherham.
Taking a modular approach
A modular homebuilding firm announced plans to create 150 jobs at its first factory in Harrogate earlier this year.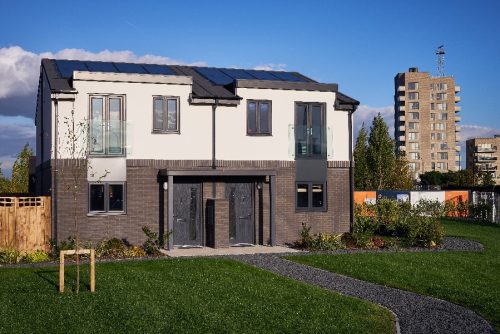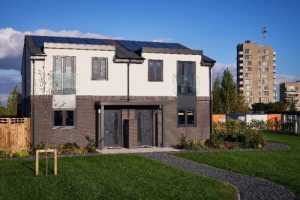 ilke Homes said the new hires will support its plans to deliver up to 2,000 modular homes a year, in an effort to help solve the UK's housing shortage.
Off-site construction is on the rise and is seen as a way of helping speed up developments.
The business said it aims to grow the team to 800 members of staff over the next two to three years in roles ranging from manufacturing to design and engineering.
Chief executive Björn Conway said: "The design engineering team will be hands on, working with the manufacturing team in the factory to solve issues and deliver a product that is not only truly cost effective, but also meets the needs of modern living."
Business Secretary Greg Clark said: "Ilke Homes' new factory in Harrogate will use innovative off-site manufacturing to build modular affordable homes, creating high quality jobs and contributing to the Industrial Strategy's bold plan of action when it comes to infrastructure and housing.
"This includes an investment of £866m through the Housing Infrastructure Fund into local projects that will get 200,000 houses off the ground."
Demand outstripping the supply chain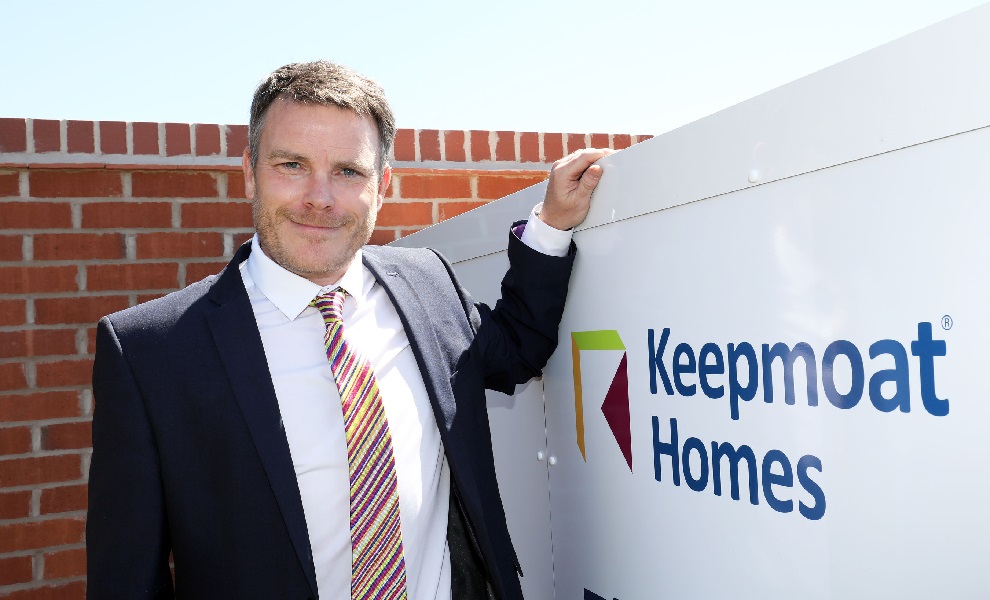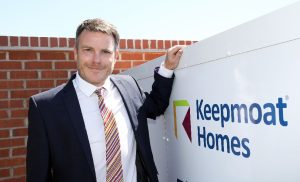 Chris Penn is regional managing director of Keepmoat Homes, in charge of its operations in the east of the county. It is looking to build 550 houses in this part of the region this year.
Penn says one of the major challenges is the supply of materials to build the house. "It seems that demand is outstripping the supply chain at the moment," he says.
"It shows the market is buoyant and people are building, which is brilliant. But it doesn't help when you are trying to hit targets."
Penn also talks about the skills challenge facing all house builders. "It requires a lot more preparation and planning. You're looking ahead to projects all the time and trying to box people off," he adds.
Traditionally Keepmoat has focused on brownfield regeneration sites and has built strong relationships with local authorities that have land they are looking to develop.
"We work in partnership with local authorities. We have been a good partner to Hull council which has a lot of brownfield sites," Penn adds.
In Doncaster Keepmoat is looking to deliver 466 new homes in phase two of the Dominion development.
Keepmoat has also invested in ilke Homes in Harrogate.
Development bears fruit
Construction started last month on Hull's much-anticipated Fruit Market residential development – a major part of
the 'urban village' taking shape on its historic waterfront.
With workers now active across the site, the £17m development is expected to be completed by summer 2020.
Start of work on the residential development is the latest major landmark for the exciting transformation of the waterside quarter, which for decades was home to the city's fruit and veg trade.
The new homes will complement an ongoing wave of investment looking to transform a largely derelict district into a vibrant new community, featuring independent, creative businesses, restaurants, bars, galleries and shops.
The homes are being built by Wykeland Beal, a joint venture formed by regeneration company Wykeland Group and housebuilder Beal Homes.
The two long-established local businesses are working in partnership with Hull City Council to deliver the £80m regeneration of the Fruit Market waterside district.
Richard Beal, chairman and managing director of Beal Homes, speaking on behalf of Wykeland Beal, said: "Our vision for the Fruit Market is for it to be a vibrant place where people live, work and play and all the elements are now coming together to create something very special indeed."
The development will feature 101 two and three bedroom homes arranged in mews style around four private courtyards, all with secure parking.
The scheme has attracted unprecedented demand, with more than 40 per cent of the properties already sold following a launch event earlier this year.
The start of construction follows extensive archaeology and preparatory works in readiness for the new homes to begin to take shape.
Beal Homes construction director John Goodfellow said: "We've faced some difficult ground conditions and the challenge of demolition and site preparation in an area very close to historic buildings in Humber Street."