Construction firm nearly doubles turnover to £120m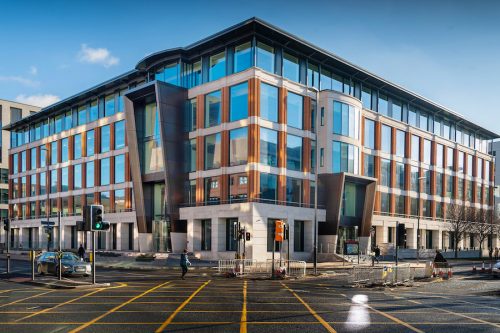 Directors at Leeds-based firm GMI Construction are "very pleased" with the nearly doubled turnover the company achieved this year.
In results for the year to 30 September 2018 the company (registered as Highgrove Group plc) returned £119m in turnover, compared to £63.5m the year before.
Gross profits however have returned to more historic levels, making up 8.2% as a percentage of turnover as opposed to the 14% it achieved last year.
Pre-tax profits remained steady at £4.3m, slightly up from £4.2m the year before.
GMI Construction has been behind high profile projects such as 33 Wellington Place, the new home of law firm Walker Morris, and was principal contractor at The Springs, the leisure destination supplying the Thorpe Park development.
It is working on the extension of Monks Cross shopping centre near York, infrastructure at Thorpe Park near Leeds, as well as the Stockport Exchange, Burlington House and the Dakota Deluxe Hotel in Manchester.
However it did warn that "turnover levels fluctuate year on year" based on a range of factors. In terms of the wider business, the company now employs 98 people, up from 80 the year before, whilst the highest paid director received £171,000 for the year.
The company specifically praised the growth of its North West division, which was launched in 2017. This section of the company is "progressing as planned" say directors, and has been involved in some high profile projects in the region.
It changed its registered name from GMI Construction plc to Highgrove Group plc in February 2018.