Healthcare company relocates as workforce doubles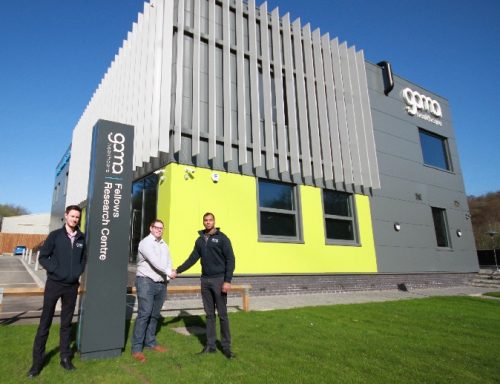 Gama Healthcare, which manufactures infection control products for the healthcare sector, has moved to new premises and almost doubled its Halifax workforce from eight to 15 in the last few months.
The company's new, two storey workplace is the former Yorkshire Water building in North Dean Business Park.
The interiors have now been furnished and fitted by Yorkshire-based Ben Johnson Interiors and the building has been renamed The Fellows Research Centre after one of the company's founders, Adrian Fellows.
Training forms a large part of Gama's work and the company frequently conducts hospital and health infection control workshops and demonstrations on its premises.
For research and training purposes, a fully fitted, authentic hospital room has also been included in the building.
Mark Hallinan, Senior R&D associate, said: "We're so pleased with our new workplace interior. It's exactly how we wished it to be and it's been a huge morale boost for staff to work in such stylish yet practical surroundings."
GAMA Healthcare developed the first universal disinfectant wipe available in the UK under the Clinell brand.
Since then Clinell has become one of the largest suppliers of wet wipes to the NHS in the UK and exports its products to over 50 countries worldwide.