'Selling the story of Yorkshire and Leeds' crucial to success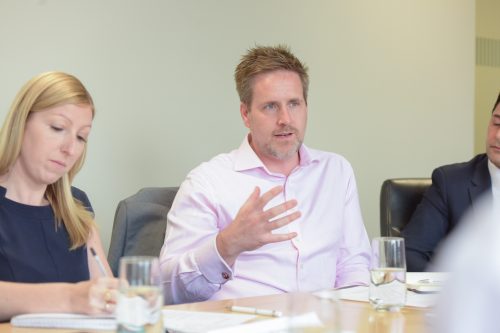 "Selling the story of Yorkshire and Leeds" is a crucial part of the way forward for the technology sector's growth and national/international recognition, a CEO of a leading technology firm has stated.
The outlook for Leeds technology is extremely positive, but there is still work to do, concluded participants at TheBusinessDesk.com's technology roundtable sponsored by Garbut + Elliott and Progeny Law.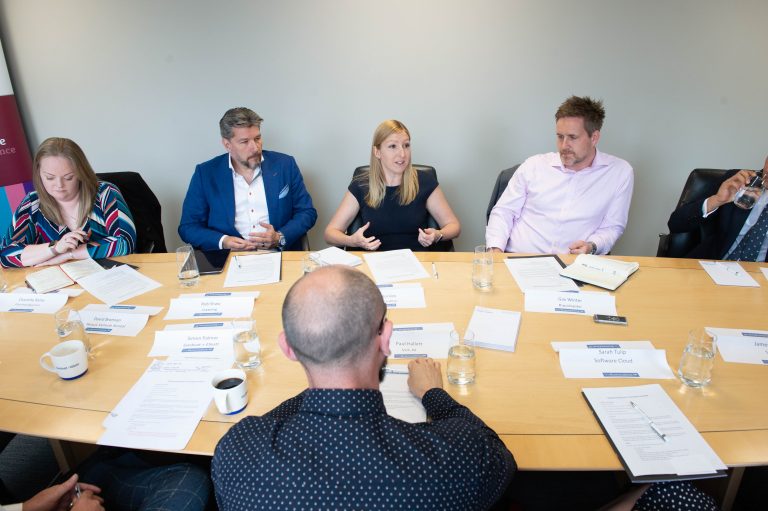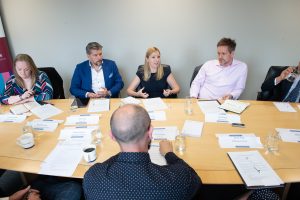 Summing this position up, Gav Winter, CEO of Rapidspike, said: "We still have work to do to keep establishing the Leeds tech scene. The Leeds Digital Festival has done amazing things, but we still have a way to go. Selling the story of Yorkshire – and Leeds – to be the place to be still needs work. But, it is getting there."
This was a view shared by James Gupta, founder and CEO of Synap. "Leeds is heading in the right direction," he said. He cited the decision by  Channel 4 to come to Leeds has helped improve the perception of the city. "People are realising there is a whole tech sector in the city." In addition, Gupta noted, lifestyle and salaries in Leeds are other factors to make the city attractive.
Adding to this viewpoint, Simon Palmer, a partner at Garbutt + Elliott, expressed his pride in the city and it achievements. "Being a Leeds lad born and bred, I love it here. The tech community and everything about it in Leeds makes us feel it is the best city – what we are trying to attract and what we trying to do. And I think it can only get better," he added.
Zee Hussain, director at Progeny Law, noted it was about being more proactive in promoting Leeds beyond the
region itself – being ambitious to sell itself to the national and international marketplaces as a great, innovative and thriving place to start and invest in a business in the sector. "It is the profile. Leeds has a great story to tell."
But he had a proviso: that great message needed to get out to a wider audience: locally, nationally and internationally to improve the profile and benefit the city.
Promoting Leeds as an innovative and successful business environment was a clear narrative throughout the debate. David Brennan, Nexus Vehicle Rental CEO, also noted the importance of promoting the Leeds story. He said: "I think there are some great tech stories in Leeds. I think we need to be more confident about the city." He noted the important component parts of of a successful economy are already here: the people and the infrastructure, and with the Channel 4 arriving, this is another great asset to catapult the city to another level. "There are more global brands locating to Leeds and I think investment will follow. We have a good story, it is just a bit hidden," said Brennan.
Paul Hallett, co-founder of Vet-AI, noted how the city had grown in stature. He said: "I have been here over twenty years and it has been evolutional." One big disconnect he did note however, was taking inspiring people and turning ideas into action. "How that process works and who actually executes it. If we can understand that, we can make things happen," he said.
Sarah Tulip, director of operations at Software Cloud, added that shouting about what the city has to offer was extremely important. "It is inspiring to me to know that other people want that to promote the city and everyone wants to come together and have that strength of voice," she said.
Rob Shaw, CEO of Jaywing, also enthused about Leeds as a tech hub. He said: "I remain hugely excited." He noted how the city has "amazing constituent parts" and, the city and its companies have demonstrated when they pull together they become greater than the sum of its parts. "I think that is something quite rare," said Shaw.