Two weeks until Yorkshire's newest investors share their insights at Property Lunch
The founders of a firm which prides itself on turning iconic but unloved buildings into work spaces are to speak at TheBusinessDesk.com's upcoming Property Lunch, sharing details of their first Yorkshire venture.
George Haddo and Samuel Lawson Johnson established investment company Kinrise in 2015. It is building a portfolio of iconic buildings and ventures to contribute to the rise of UK cities, through creative refurbishment, technology, and social and environmental impact initiatives.
They will speak at the event in Leeds city centre on October 11, 12noon-3pm. Tickets are available online and are priced at £45 plus VAT.
Kinrise entered the Yorkshire marketplace in 2018 with the acquisition of 34 Boar Lane in Leeds City Centre for £9.5m. The firm is looking to transform the 57,000 sq ft building, formerly CGU House, into a mixed-use development, including 47,000 sq ft office space.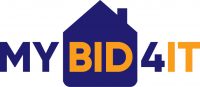 At our lunch, sponsored by MyBid4IT, the duo will share details about why they chose Leeds as the location for their first investment in Yorkshire. They will reflect on the opportunities and challenges they have faced, as well as update delegates on the current development and their future plans for the region.
They will also discuss their philosophy of "putting people first" in cutting-edge commercial property developments as they feel they are blazing a new and exciting trail in Yorkshire. The firm is seeking to "radically disrupt" the traditional landlord way of working –  even disrupting the co-working model.
Charlie Lancaster, managing director of sponsor MyBid4IT, said: "We are delighted to be sponsoring another Business Desk Property Professionals Lunch in Leeds. There is significant investment being delivered on large scale regeneration within the City and we are excited to hear more about Kinrise plans for the development on Boar Lane. Leeds is an important location for mybid4it.com to work with Estate Agents as we continue to grow our business throughout Yorkshire."
Join us for what is anticipated to be an insightful and informative session from two of the region's most recent investors.