Customisation key to further growth in the housing industry, says MD of fast-growing Strata Homes
The managing director of Doncaster-headquartered Strata Home has spoken about how the firm – which has enjoyed a 56% revenue growth in just three years – will grow further by ensuring customers can customise.
Talking about the future of the £154m turnover firm, Gemma Smith told delegates at TheBusinessDesk.com's Business Lunch: "We will be using off site production methods across all our forth coming urban schemes within the next three years. We are not the first, but we will be the fore runner in making it intrinsic to our business and unique core competencies.
"Our design teams model in 3D and our product is becoming more component and data driven. We can produce faster and with less waste and assembly times can be reduced significantly. Quality and deliverability will be far more predictable in consequence.
At the event, attended by 60 delegates and sponsored by Pattern and Picture, Smith said: "We [Strata] are fascinated by the emotive power of customisation and the potential of designing with the customer, rather than for the customer. With this in mind we have created a configuration tool working with state of the art rendering capabilities in the Ukraine.
"Combining targeted urban living with dynamic production methods where homes can be customised goes right to the heart of this next chapter at Strata."
She shared Strata's incredible growth story. The fourth-generation family firm was established 100 years ago by the Weaver family and describes itself as a "modern family business."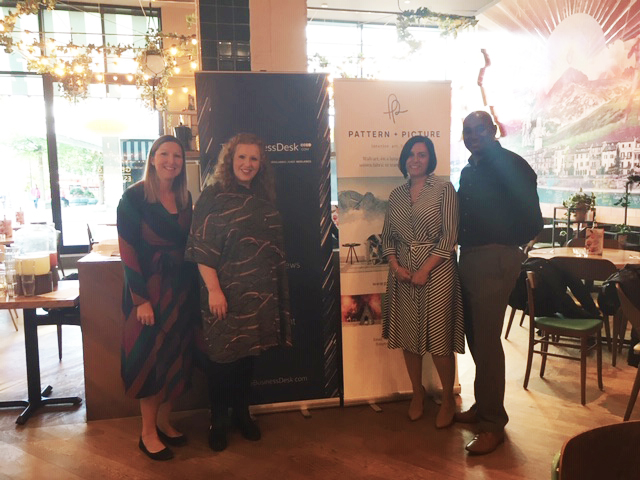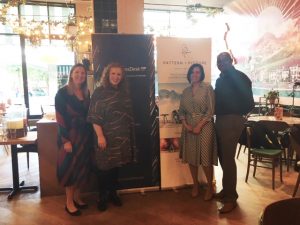 Smith said: "We've learnt that being a family means we are in it for the long haul, we trust each other, we're passionate and competitive; we care about everyone we recruit and we enjoy life.
"We have 200 people at Strata, half of which are under 40 years old. Obviously you need people with core competencies some of which have come from competitors but the vast majority have grown with us over time and a good number have come from completely unrelated jobs."
Talking about the industry at present, Smith, who is a huge advocate for the right culture in the workplace and has led a complete HQ re-vamp in recent years which has seen the firm go completely "open plan" and even remove its boardroom.
Smith said that the current economic uncertainty was showing itself in a very cautious customer sentiment. "The use of incentives and deals is increasing in the new homes market but the top line house prices are remaining steady," she explained.
"We have seen an extended average consideration period for our customers from 11 days to 21 days from first enquiry to reservation, so people are definitely doing a lot more research and considering their options, but ultimately people still need to move house – life goes on.
"We are recording strong year on year results for our website and visitor to site, so there is definitely a desire out there, we are sure that with some political certainly the market will bounce back."