Progress to overcome roadblocks in path of business expansion
New initiatives are underway to help get rid of some of the blockages preventing Yorkshire companies from expanding faster.
And business owners from the region have highlighted what they see as some of the key opportunities they can exploit to help their firms grow.
They were asked what chances they intended to take advantage of, during TheBusinessDesk.com's Embracing Growth Roundtable, which was sponsored by Ad:Venture, Nexus at the University of Leeds and Lupton Fawcett.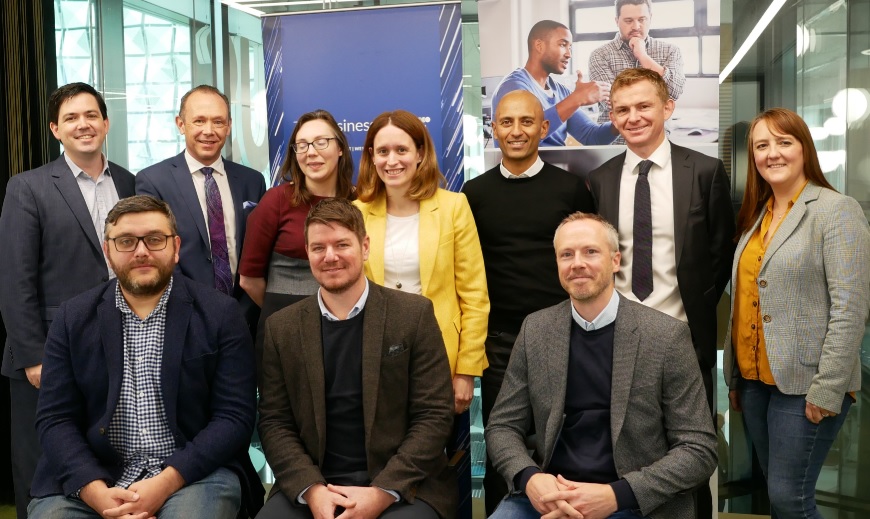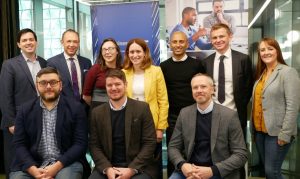 Sat Mann, founder of online food delivery company Lean Lunch, stressed that Leeds is a progressive location with "fantastic" city-wide vision. And he added that the city's declaration of a climate emergency presented a commercial opportunity for businesses.
"This should be seen as opening up opportunities for those people trying to solve this problem," he said. "It's something we should be talking about more, and we should be treating it as a technical problem.
"We've got so much talent in Leeds, but it's about getting these people on board and it is going to take some funding."
Jonty Abbott, co-founder and director of FluidIT Consulting, pointed out that in Sweden one incentive for protecting the environment is tax breaks for having items repaired instead of buying new goods.
Martin Woods, co founder and technical SEO director of SALT Agency, said encouraging businesses to be more environmentally friendly was difficult in the current, fractured landscape, where every company operates in different ways and uses different suppliers.
"We do a lot of work for a recycling company, but can't even do full recycling in our own office because we have a landlord who doesn't believe in recycling," he said.
"We want to switch to using LED lighting, but just doing that is a nightmare because of the expense, the mess it creates and the fact we don't own the property. That's a barrier to entry towards reducing electricity use.
"I don't even know where the bottle bank is in South Leeds where we can recycle glass. These are all real world problems."
Roundtable participants were asked about what specific initiatives are in place to deal with the shortage of skills, which is is so frequently cited as a problem by business leaders.
Eve Roodhouse, who leads on economic development for Leeds City Council, highlighted the contribution made by Northcoders which has its Yorkshire base in the Leeds Platform building and runs coding bootcamps for people wanting to establish careers in the technology sector.
"Northcoders have been recognised nationally for what they do, and there is also Code Nation who are looking to do something similar in Leeds," she said.
"These organisations can really help, but is there more that can be done to help graduates who aren't from a digital background?"
She said she was also excited about Channel Four establishing itself in Leeds and the impact this will have on the wider economy.
Responding to Abbott, who cited the "untapped pool of talent" within the thousands of people trying to re-enter the workplace in the Yorkshire region, she said efforts were underway to engage with these people and get them back into employment.
She suggested people are not as mobile as they could be in the labour market, because they are struggling to find flexible working arrangements that fit in with their own lives.
But Chris Kell, co-owner of fully integrated marketing agency Wish Agency, said: "We may not always advertise a particular role as being flexible, but when we find someone who does have the skills we're happy to offer that flexibility.
"We have people at our agency who work all kinds of different hours, or work from home. So long as our clients are being properly looked after we're fine with that."
Martin Stow, director of University of Leeds' Nexus innovation hub, said this facility focuses on making it easier for businesses to work with the university in areas such as talent and skills, research expertise and use of facilities.
He added: "The university and the business school have brought in a module which involves students working in groups on real life-type problems in industry.
"The students will work on these problems for 12 to 13 weeks then present a solution. It's designed to teach communication and entrepreneurial skills and has proved really popular – we need to be doing more of this."
He also outlined a long-term partnership with a company to develop a student internship programme, noting such strategic relationships should be promoted on top of the usual recruitment processes.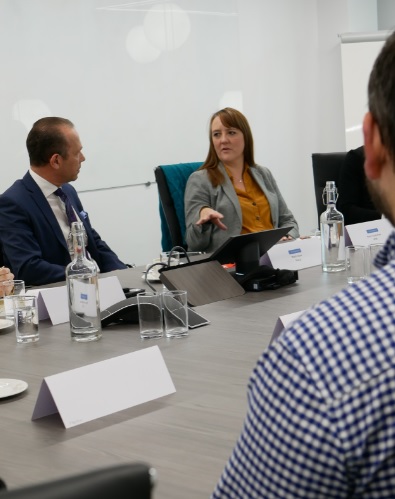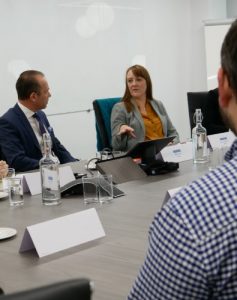 Roodhouse said her experience was that students reacted very well to the chance to spend a year in industry. "It raises their ambitions and opens their eyes to the working world," she added.
Abbott said: "When I first went into business I was surprised to find it didn't feel too dissimilar to the popularity contest at school and college. It was about distinguishing myself enough to be heard and to be able to influence other people.
"How well do we prepare our student leavers and graduates for that kind of challenge? I think they expect us all to be grown ups in business – when in fact we're not!"
Sarah Carling, programme manager for Ad:Venture, which supports start-ups and young business in their first three years of trading, said the collaboration this scheme fosters among different businesses is just as important as funding.
"Clients initially come to us for funding, but a year or two down the line they find the ability to meet with other business owners and have discussions with them is equally important," she said.
Carling added the demanding but necessary process to secure another three years for Ad:Venture had been completed, so she can now focus on improving the service further and doing even more to help businesses.