Difficult access to funding among barriers to business growth
Unrealistic expectations from potential backers and narrow funding support criteria were cited as being among the obstacles to growth for businesses in Yorkshire.
Company bosses also said a conservative attitude towards supporting new ventures in the UK – compared to a more open, enterprising approach in the US – was also a factor in inhibiting expansion.
These issues were tackled at TheBusinessDesk.com Embracing Growth Roundtable, sponsored by Ad:Venture, Nexus at the University of Leeds, and Lupton Fawcett.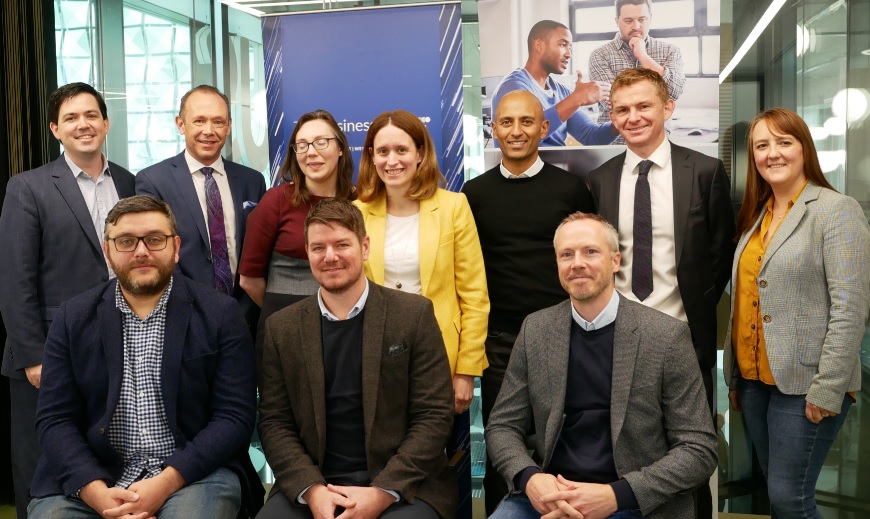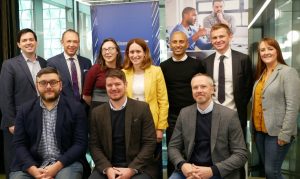 Daniel McCormack, corporate partner at law firm Lupton Fawcett, said growth can also be inhibited by companies failing to plan and anticipate for the future.
"We've seen great businesses with good potential in year one but they take a turn for the worse in year two or three," he said. "That could have been avoided with some proper planning."
Martin Woods, co-founder and technical SEO director of search engine optimisation company SALT Agency, said poor infrastructure was having a "negative affect" on his business.
Martin Stow, director of University of Leeds' Nexus innovation hub, Eve Roodhouse who leads economic development at Leeds City Council, and Chris Kell, co-owner of fully integrated marketing agency Wish Agency, all cited the political uncertainty surrounding Brexit as a factor in slowing growth.
Kell said: "We're starting to see an impact on our clients in Europe with Brexit affecting decision-making. The uncertainty means businesses don't want to invest.
"Also, from our perspective as a marketing agency, we're now seeing larger organisations using in-house teams do their marketing. That is a threat which can hit our own growth and something we need to be conscious of."
Sat Mann, founder of online food delivery company Lean Lunch, said gaining funding for his business this year had been a lengthier process than he'd initially expected.
"Funding is a big challenge for businesses," he added. "It's very time consuming and if you don't have the capacity to absorb that it can pretty much mothball your business."
He asked why companies should be expected to demonstrate international growth potential to attract financial backing.
"Why can't a business just be a really good idea for solving problems at a regional level?" he asked? "Why does it always need to be super scaleable and global? That mindset can be quite formulaic.
"Sometimes funders only seem to be interested in capital gains as opposed to people.
"The private investor who did end up funding us, his three criteria were instead: 'Do I like this person?', 'Do I like the idea?' and 'Is it going to be some fun?' At no point did he want to crawl over four-year projections."
Mann said some potential backers have unrealistic expectations as to how accurately a business can predict its own future prospects. He said he believes in his product and does all he can to make it a success, but asked whether that can provide enough assurance to funding bodies.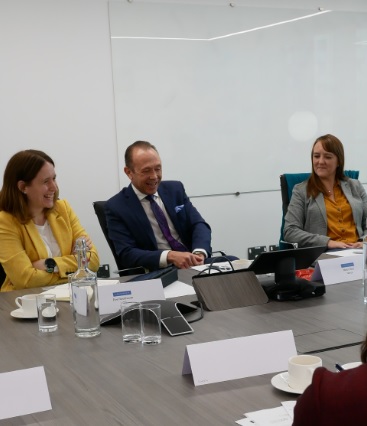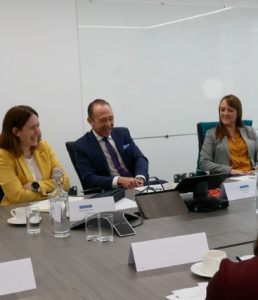 Stow said: "Institutional investors and venture capitalists are very risk averse, particularly with early stage ideas. So this is an area we want to work on to support  those entrepreneurs within the region."
He said the attitude was different in the US. Stow cited the example of a venture capitalist he knows in Boston who put a million dollars into a business which then failed but was still prepared to support that company in future because he believed it had learned from its failure.
Kell said: "It's easy to take your eye off the ball when you're going after funding. We were looking at a potential acquisition, but the time we needed to invest in it was massive.
"Ultimately that acquisition didn't come to anything, but we still had to spend a lot of time on it."
Jonty Abbott, co-founder and director of FluidIT Consulting, said being an entrepreneur could be a lonely experience for those without the right support network.
"We've just joined a startup an scale-up initiative with NatWest and one of the things I'm already benefiting from, having only been involved for one day, is being part of a community where I can get support, opportunities, funding and tax breaks" he said.
"I feel there wasn't a place like that to get advice and help when I was starting my business. Five and a half years in I now think I deserved more support when I was first starting out.
"I employ 10 people in the Leeds area and could grow and employ even more people but I'm faced with big bills, I'm struggling to get paid and it's like pushing water uphill at times. So give me a bit more support, Leeds, Yorkshire and UK. Help me be successful, I've got a great idea."
He added his biggest challenge at the moment was predictability of client work and also suggested business growth should not just be seen in relation to capital return.
"What about growth in relation to getting better at what you do as a business?" he asked. "I love working with people who improve at what they are doing with experience.
"To use a footballing analogy, you start to anticipate each other's moves the more that you work with them."