Global expansion for Yorkshire dance franchise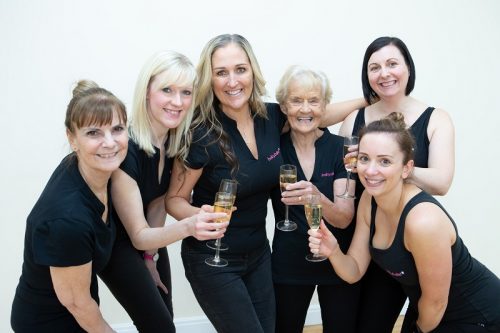 A global pre-school ballet franchise founded in Halifax is marking its 15th year in business with the addition of its first ever master licensee, based in New Zealand.
Trained ballet dancer Emma Payne has been appointed as the company's first master licensee and will work to grow the brand across New Zealand through the recruitment of new dance studio owners as licensees.
babyballet, founded by Claire O'Connor in 2005, currently has 83 franchisees in the UK as well as licenses in Singapore and Australia.
O'Connor established the classes, which provide a specialised dance syllabus for pre-school children, based on her belief that children's experiences with ballet should be a fun, relaxed and enjoyable activity.
She explained: "Recruiting our first master licensee to help build the babyballet brand in New Zealand is a key strategic move in the international reach of the business.
"babyballet has achieved impressive growth since 2005 and now runs around 2,000 classes a week attended by around 25,000 children.
"We have a year of activities planned to celebrate 15 years of babyballet and welcoming Emma as our first master licensee overseas is a fantastic start to the celebrations."
Payne graduated from the Auckland City Ballet Centre in 2001 and went on to dance professionally around the world.
Speaking on becoming master licensee for New Zealand, she said: "I instantly fell in love with how well the babyballet syllabus has been created; to make learning to dance at such a young age fun, educational and focused on developing the little ones and their confidence."
O'Connor said: "I attended traditional ballet classes from the age of three to 14, but by the time I got to my teens, I started to lose my confidence. I went through a period of low self-confidence and felt I wasn't the right shape for ballet.
"I didn't want other children to feel that way too, so years later, I began offering babyballet classes in Halifax. The emphasis of the classes was then, as it is now, on building fun and confidence.
"I'm very proud by how far babyballet has come in the last 15 years, but equally I'm excited about what the future holds for the brand both in the UK and globally."