Weekender: Cafe reveals plan to open a bakery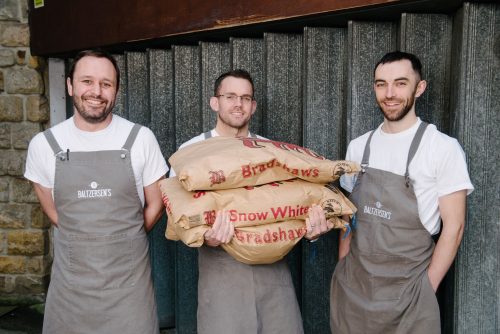 Baltzersen's, an independent cafe in Harrogate, has unveiled plans to open a physical site for its "Bakeri Baltzersen" brand which until now has existed only online.
The bakery, set to open in April 2020, will supply Baltzersen's' cafe and coffee shop on Oxford Street and offer a wholesale supply to businesses within a 10-mile radius of Harrogate.
The Scandinavian-inspired cafe, which is famous for its cinnamon buns, has baked pastries and bespoke cakes from scratch at its Oxford Street site since the business opened in October 2012.
It has now taken the keys to a 1,500 sq ft site on Springfield Farm in Kettlesing, North Yorkshire, where production will include wholesale sourdough, rye, ciabatta, and traditional yeasted white and granary style bread for local businesses and supply the cafe with bread, viennoiserie, pastries and bespoke cakes.
Former Baltzersen's head chef Jacob Vezey will be leading the new site as head baker alongside Nathan Ackroyd, who has been at the cafe since 2016, and Emma Falconer, another member of the chef team at Baltzersen's with a keen interest in bread. Current logistics manager, Rob Crossley, will become bakery manager.
A new retail site in the centre of Harrogate, offering fresh bread and pastries Monday – Saturday, is also on the cards for May 2020.
Paul Rawlinson, owner of Baltzersen's, said: "Opening a bakery has been a dream we've had for many years and a project we've been working on since 2018, so we're delighted that in 2020 it's finally coming to fruition.
"We've got a great team heading our existing cafe and coffee shop and it feels like the right time to expand our offering to local businesses that need a regular supply of bread.
"We're really excited about this development and are ready to start getting on with the hard work that we know is ahead of us to make it a success."