City Briefs: Marshalls; Dart Group; and more
Listed specialist landscape products group, Marshalls, confirmed it has temporarily halted certain operations across its manufacturing network in response to the pandemic.
The Elland-based business says its discretionary expenditure is being controlled and non-essential capital expenditure deferred.
And the Group is using the Government's scheme for the deferral of tax payments, while furloughing staff as part of the Government's national contingency effort.
With effect from 1 April 2020 until further notice, Marshalls' Board has unanimously agreed to take an immediate 20% reduction in its remuneration for the duration of the crisis.
Other members of senior management have also voluntarily agreed a similar reduction.
Marshalls' update adds: "Our banking partners, NatWest, Lloyds and HSBC, continue to be supportive.
"Each bank has confirmed its full support for an additional £30m, 12 month committed RCF facility to be provided.
"These additional facilities comprise £90m in total and will strengthen the Group's headroom as we continue to manage the current situation.
"Including these additional facilities, the Group will have total bank facilities of £255m of which £230m will be committed."
:::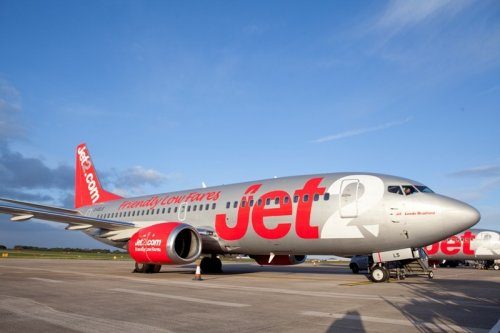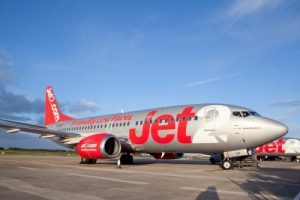 Leeds-based Dart Group, which owns the airline Jet2.com, has appointed Robin Terrell as an independent non-executive director with immediate effect.
Terrell has extensive experience in leading online and retail businesses.
This ranges from Amazon, where he was vice president and UK managing director from 2001 to 2005, to John Lewis, where he was managing director of John Lewis Direct, responsible for developing its multi-channel proposition.
Most recently he was chief customer officer at Tesco, where he also served as interim managing director, UK and Group multi-channel director.
Prior to that he served as executive director of multi-channel and international at House of Fraser. He qualified as a Chartered Accountant with Coopers & Lybrand.
Terrell is non-executive chair of Manufacturing Services Investment, non-executive director and audit chair at William Hill, and non-executive director at Amara Living, Ahlens and New Look.
His previous non-executive roles include Tesco Mobile, Lazada Group, Karen Millen, Maplin Electronics, Wilkinson and Monica Vinader.
He will become a member of the Audit and Remuneration Committees with effect from the date of his appointment.
Philip Meeson, executive chairman of the Group, said: "I am delighted to welcome Robin Terrell to the Board of Directors.
"He has huge experience in leading online and retail businesses with a focus on providing a great customer experience, and also a strong track record as a non-executive director.
"I know that he will make a significant contribution to the ongoing success of our business."
:::
Concepta, a listed personalised healthcare company and developer of home-use fertility tracking and pregnancy testing system myLotus®, has agreed to outsource manufacturing for this  product.
The deal will cut overhead costs for the business and allow it to focus on product commercialisation.
It has signed agreements with Abingdon Health, a UK rapid test developer and manufacturer, to acquire Concepta's lateral flow test manufacturing site in Doncaster.
This will enable the technical transfer of the manufacturing processes, the further development of Concepta's lateral flow devices, and the continuing contract manufacturing and supply of myLotus® testing strips.
As part of the asset purchase agreement, Concepta will assign the leases on the facility and machinery, transfer the staff, and will sell residual manufacturing equipment to Abingdon Health.
Under the agreement Concepta will receive a total cash consideration of circa £300,000. This cash will be applied to the company's working capital requirements.
While the Doncaster site will continue to supply myLotus® testing strips to Concepta, the additional capacity at the facility will support Abingdon as it spearheads the UK Rapid Testing Consortium (UK-RTC) in its programme to deliver a new COVID-19 antibody rapid test.
The site will provide Abingdon Health with a fully certified facility to efficiently support the volume requirements of this essential national programme.
Concepta has already achieved a 30% cost reduction across its business, and says this move to outsource manufacturing is expected to generate annualised overhead costs savings of at least £0.23m.
At 30 June 2019 the balance sheet value of the assets disposed of to Abingdon Health was £0.37m.
Penny McCormick, Concepta's chief executive officer, said: "Our critical products and services are the myLotus® monitor, myLotus® test sticks and the myLotus® app.
"The decision to outsource manufacturing allows us to have a more agile approach to supplying and developing these assets.
"It also allows us to focus on turning concepts into commercial products and services that will help women and couples to conceive.
"We can now focus our efforts on the evolution of our technology to make it more valuable to our end user, whilst striving to give customers a user experience that gets better and better.
"We expect to see a benefit in the first year of over £0.5m due to reduced overheads and receipt of the cash consideration.
"These funds, along with the proceeds of our recent £1.9m fundraise, will be channelled into our digital marking efforts and commercial activities nationally and then globally, rather than paying for a manufacturing capacity way beyond our current requirements at this stage of our business."