Genius secures six figure investment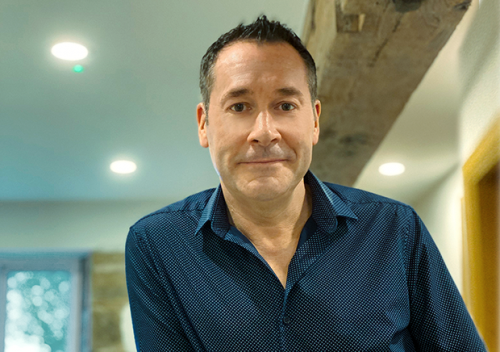 A company which has developed a full recruitment and talent management solution has secured a £400,000 business loan from NPIF-FW Capital Debt Finance, managed by FW Capital and part of the Northern Powerhouse Investment Fund (NPIF).
Genius Group, which has offices in Manchester and Skipton as well as an office in London, has developed a state-of-the-art system for candidates and employers which streamlines the recruitment process via an app and online candidate management solution.
It takes only a minute for candidates to upload their information and be matched to suitable roles.
Employers benefit from a unique system with built-in AI that selects suitable applicants. The system also offers a video interviewing facility and produces letters and contracts.
Genius was set up in 2009 by Russell Dalton and currently employs 25 staff. Turnover this year reached £1m and is forecast to reach £7m within three years.
The loan has been used to recruit five new staff and for growth capital to support marketing and advertising and the ongoing development of products and services.
Clients include Matalan, JD Sports, Pizza Express, JCB and Leeds Teaching Hospital NHS Trust.
Russell Dalton said: "Our products significantly reduce recruitment costs and time
"We're also focused on rolling out our products within the NHS.
"Onboarding NHS staff can be a lengthy process, but we know from working with Leeds Teaching Hospital that we can significantly reduce the time it takes from an average of 90 days to just 18."
He added: "FW Capital is exactly the type of investor we want on board. They were diligent in their approach, which I liked because it showed they were interested in us as a business and believed in our vision."
FW Capital senior investment executive, Loz O'Connor, said: "Genius has self-funded so far but needed substantial capital to ramp up its expansion.
"Many major retailers are interested in working with them and they are already in advanced talks with a major supermarket and with clients across a broad spectrum of sectors, they are well placed to navigate the uncertain trading environment many businesses are currently facing."
Sue Barnard, senior manager at the British Business Bank, said: "NPIF continues to provide vital funding to Northern businesses across the region and it's great to see Genius will be able to use this funding to expand.
"We are pleased to continue this support, and are proud to work in partnership with FW Capital and our other appointed fund managers to make a real impact on business communities."
The Northern Powerhouse Investment Fund project is supported financially by the European Union using funding from the European Regional Development Fund (ERDF) as part of the European Structural and Investment Funds Growth Programme 2014-2020 and the European Investment Bank.