The future of property investment in the North
X

Register for free to receive latest news stories direct to your inbox
Register
Property industry experts explored how the COVID-19 outbreak will hit the region's retail, office and residential markets over the coming months and years.
They came together this week for a Businessdesk.com webinar, arranged in partnership with Bevan Brittan.
The panel included Simon Marshall, joint chief executive at Scarborough Group, James Teagle and Lyndon Campbell, partners at Bevan Brittan, Guy Hurwood, senior director of capital markets at CBRE, and Jessica Bowles, director of strategy at Bruntwood.
Launching Tuesday's "Bricking it?" webinar TheBusinessdesk.com's Yorkshire editor, Ben Ormsby asked whether the COVID-19 emergency marked the end of bricks and mortar retail, with high street shops forced into survival mode after having to shut down for many weeks.
Hurwood stressed many of these retailers were struggling even before the pandemic.
He said the high street would need to adapt to ensure its resilience by focusing on areas such as place-making and enhancing the experiential aspects of shopping.
"Retail has been challenged for a considerable period of time, and this trend is accelerating," he said. "Those retailers with a good online presence will continue to prosper. Those without will need to adapt their business models quickly."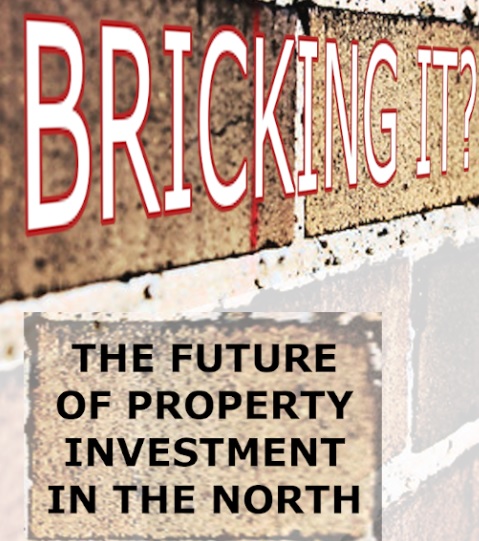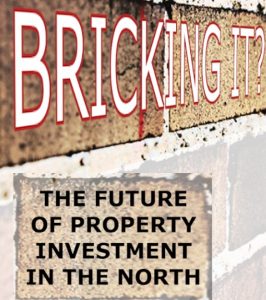 Teagle said the main problem is cash flow, despite the Government's willingness to shore up retailers in trouble.
"Landlords are reliant on rent and there are shackles on how far they can go to collect that rent, at least until the end of June," he said.
"Tenants know they can't be kicked out in the short term, but most are trying to reach a compromise with their landlords."
Campbell said the rise in online shopping would require an even greater need for out of town warehouse space.
Bowles said she anticipates independent retailers will play a bigger role in helping to make high streets more attractive.
"I'm hoping there will be a diversification of the offer as we move through and beyond this," she said.
"And as for the role of town centres as places where people come together to hang out and have an experience, even though that's gone for now I don't think it will disappear in the medium to long-term."
Turning to the pandemic's impact on the office market, panel members agreed the sector would change but did not predict a permanent slump.
Hurwood said he believed forecasts of "The Death of the Office" are an over-reaction. Though he also noted the longer the pandemic continues, the more likely it is that the changes and trends it has generated will become ingrained in people's thinking.
"At the moment demand for space is paused rather than cancelled," he pointed out.
Marshall said: "A lot of people want to say this is the death knell for the office sector. But are we really all going to start working from home? Does everyone's house have a quiet place where people can work?
"It does now feel like this [pandemic] has been going on for an eternity, but in the wider scheme of things it is only a short period.
"I don't think the social elements of being together in a workplace will all fall off a cliff. But perhaps we will be smarter about the workplaces we take and how we use those spaces."
Bowles said companies had successfully switched to working from home in an extremely short period of time, accomplishing changes which would normally take years.
"There was almost a sense of euphoria when this worked out, but over the long-term we'll start to see the fragility," she said.
"You do lose quite a lot, such as the social aspects of work.
"How can you create a business culture when you're shut in your own homes? How do you test the temperature of an organisation when you're all separate?
"I'm unconvinced by the 'death of the office'. We have them for a reason and they have evolved over the years."
Bowles said offices would make a comeback, to be used as spaces for collaboration, creativity and interaction.
Campbell asked what impact the crisis is likely to have on demand for shared and serviced office spaces.
Marshall said the need for infection control meant hot desking would be "off limits" for the time being.
Teagle said: "Shared working spaces will still be popular, but the difficulties will be at the lower end of the sector.
"Some smaller businesses I've spoken to who are in shared spaces, are finding they are not eligible for grants because they are not paying business rates."
Bowles said: "We will inch our way back. There will be some reluctance about working in spaces with people you don't know and which feel less controlled.
"But I think people will feel more comfortable week by week, month by month. A lot will depend on people's individual circumstances, such as who else they live with at home and how vulnerable they might feel.
"I don't get a sense that there is a mass move away from shared spaces."
The panel also addressed the virus's effects on the residential market, where activities are finally resuming after restrictions on home viewings and construction were lifted.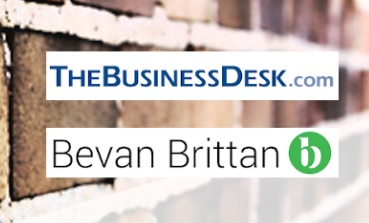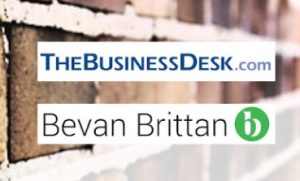 Hurwood said there will be "pent up demand" from people stuck at home under lockdown, who were already wanting to move somewhere more desirable before the outbreak occurred.
"Despite the pandemic investors are more bullish in the Private Rented Sector (PRS) than in other areas," he said.
"People still need somewhere to live, so PRS looks like a sensible investment."
Marshall said: "There have been good innovations. We've seen virtual viewings of houses and apartments being used widely.
"The residential market has not ground to a halt and I'm reasonably upbeat. There's not enough houses being built so there is still demand for housing."
Campbell warned the market is likely to face delays, despite efforts to return to normality.
"While there has been lifting of restrictions, you may still have properties you can't allow people to view or move into because someone living there is self-isolating," he said."That causes problems with the chain."
But Teagle said: "Now we're seeing physical valuations restart we should see the housing market open up again, though there will be a backlog.
"And we will see down valuations, which will hit the lower end of the market."
Click here to watch clips and the full webinar.