Bradford's Broadway Centre gears up for socially distanced shopping
The latest Government guidelines on protecting people from Coronavirus have led to changes this week in Bradford's Broadway shopping centre.
An introduction of 'Customer Protocols', social distancing signage and a new one-way system is being implemented for customers accessing the open essential retailers.
These immediate changes will also include centre capacity limits and one entry and exit point via Charles Street.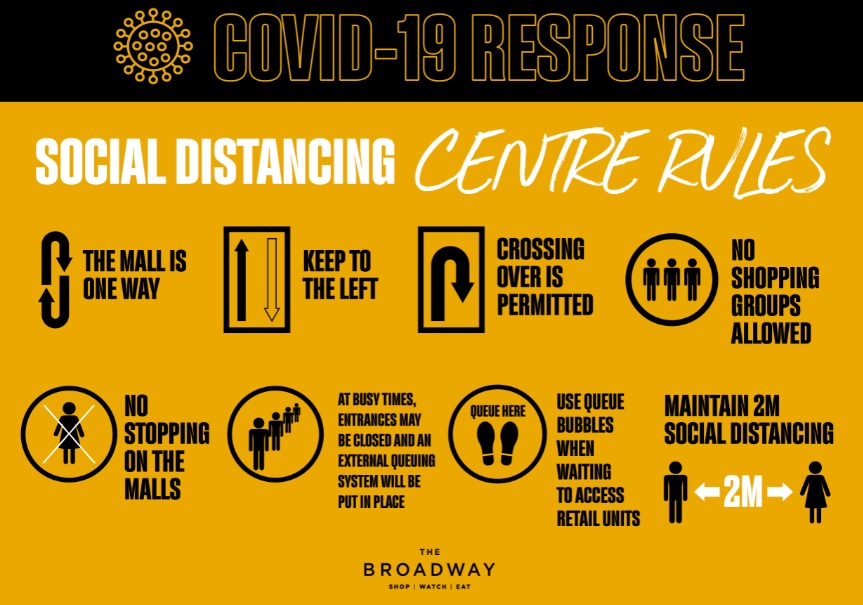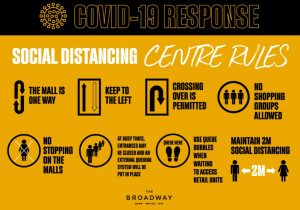 Immediate Centre changes:
All visitors to the centre are asked to agree to comply with outlined Customer Protocols.
There will be a one-way system. Signage will outline which doors are to be used to enter and exit. Shoppers will be asked to keep to the left and to not stop walking, with slower walkers requested to keep to the far left. There will be floor vinyls to demonstrate two metre gaps to be kept between people.
An out-of-centre queuing system will be implemented to control capacity.
No groups of shoppers outside of family units and carers will be permitted into the centre.
Queuing to enter retailers is only permitted on floor vinyls or 'queue bubbles'.
Toilet facilities and the food court will remain closed.
Ian Ward, general manager at The Broadway, said: "This is uncharted waters for everyone. As Government measures are eased and we start to transition into the next phase, businesses in Bradford must modify processes and procedures in place to ensure staff and customer safety.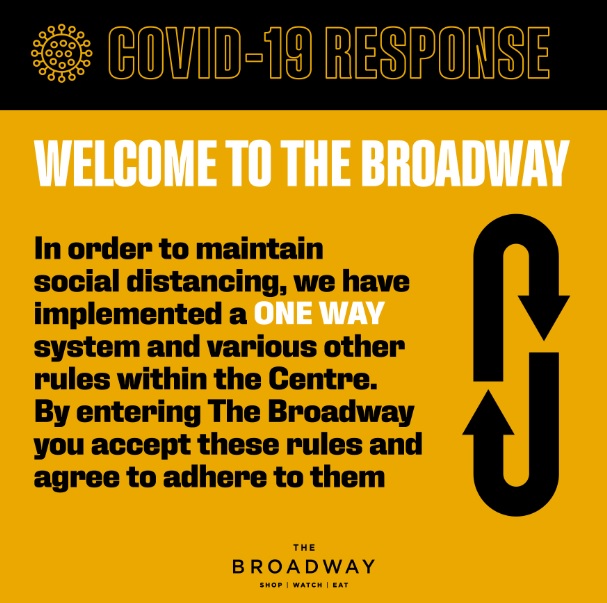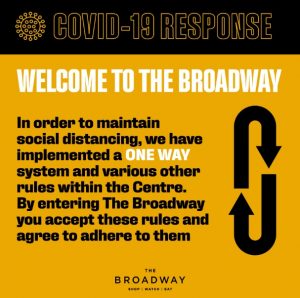 "The foreseeable future in retail will look different and that is no secret, but by working together and adhering to guidance provided, we can shop safely.
"As guidance is likely to develop in line with shifts in the Coronavirus 'R' rate, the new measures in the centre are a foundation to build on as we move forward towards a new normality.
"At present, we have a one-way system to allow safe access to the retailers open – this is via Charles Street.
"This will also allow security staff to monitor capacity levels and deploy a queuing system outside of the centre when required to ensure social distancing can be adhered to.
"We also understand that this is a new situation for us all. We ask customers to adhere to the safety rules, or 'Customer Protocols' outlined whilst in the centre to their best ability and we will also implement regular PA announcements to remind shoppers to socially distance themselves from other shoppers and staff members."
The Broadway plans to implement additional changes for shoppers as restrictions are further reduced by the Government in June, as outlined in the Prime Minister's latest national address.
Ward added: "Whilst any changes in the future when further retailers open are subject to change, we've been busy planning for multiple, possible eventualities.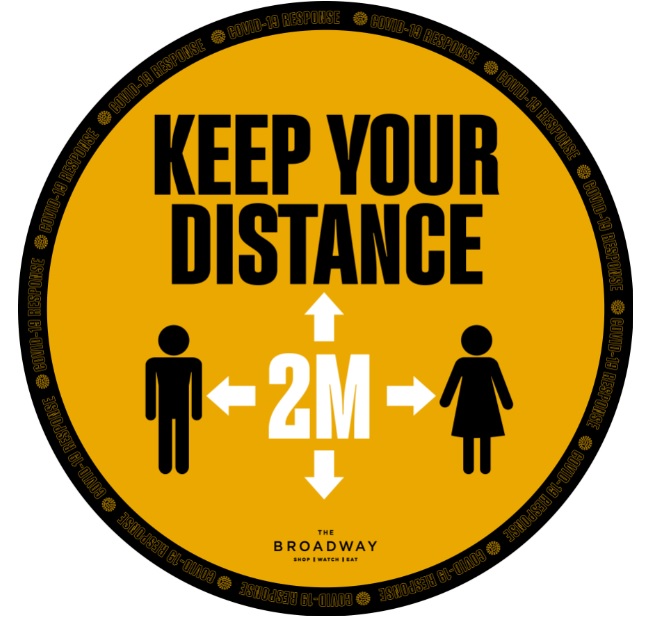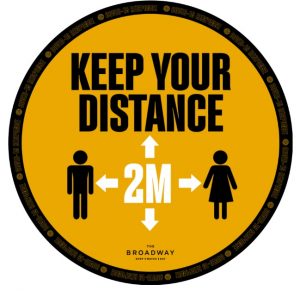 "At present, potential changes we'd make include opening The Broadway food court as a takeaway service only, the car park would re-open as a cashless facility and usage of the stairs and lifts will change to ensure social distancing can be adhered to.
"We'll also be extending the one-way system in the Centre which will allow us to operate with only two entrances closed (Forster Square and Currer Street).
"We faced tough times in 2008 and 2009, but we bounced back. The Broadway and Bradford as a whole will grasp the formalities of a new normal, and we'll come back stronger than ever.
"I'm looking forward to a bright and progressive future. Retail will adapt; retailers and shopping centres will look to innovative solutions in the future and implement these to strengthen the physical shopping experience.
"Right now it's a challenge, but by working together and communicating efficiently, I believe retail in Bradford will carve a refreshed path and excel."