'Business is going to be at the top of the news agenda for a long time to come'
Alex Turner, 39, is the joint managing director of TheBusinessDesk.com. He became a business journalist with the Liverpool Daily Post and Liverpool Echo at the start of the financial crisis before joining TheBusinessDesk.com, originally as Yorkshire Editor, in 2014. Since being part of a management buyout in 2017, Alex spends more time with spreadsheets than he used to but still writes from time to time when the editorial team let him. He is an unenthusiastic jogger, but his running is fuelled by a love of pies.
---
Being a journalist is not like it was portrayed by Clark Kent. But that doesn't stop some people thinking you have some superpowers…or at least can summon up dark forces like Lex Luther. Business is a great subject to cover because I get to spend so much time with people who are engaging, knowledgeable and driven – and it's hard not to be inspired when you are in their presence.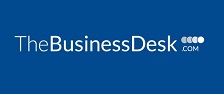 Business is going to be at the top of the news agenda for a long time to come. A lot of that is going to be bad news, with job cuts and business failures on the horizon. But that puts extra focus on our output as our audience want the latest news about individual businesses and economic trends, and the thought leadership that will help them navigate their own path through the uncertainty and challenges.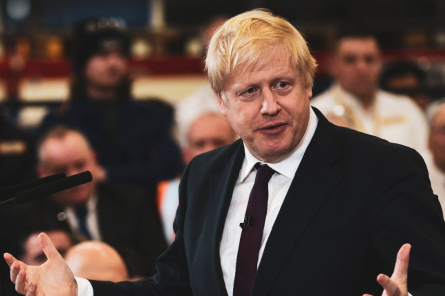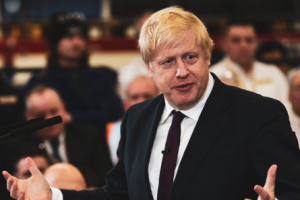 The issue of trust and accuracy is a huge challenge for the industry. When US President Donald Trump screams about fake news and the Prime Minister Boris Johnson – himself a former journalist – blithely says you shouldn't believe what you read in the press, it undermines the entire industry.
TheBusinessDesk.com has a very senior and knowledgeable audience. This means that we mostly avoid that binary view of the world, although we can be criticised for not being more positive. The truth is though that an article about a company cutting 100 jobs will get read by three times as many people as a piece about it creating 100 jobs.
TheBusinessDesk.com started life as a disruptor. Launched weeks after the run on Northern Rock, which was the UK's canary in the coalmine for the ensuing global financial crisis, it was in the vanguard of the shift to online. That trend has affected the news industry across the world as the advertising model got ripped up by the online platforms now dominated by Google and Facebook. For local and regional publishers it is more important than ever to provide something of value to its audience.
In Ernest Hemingway's novel The Sun Also Rises one of the characters is asked how he went bankrupt. "Gradually, then suddenly," he answered. A lot of news is like that. Things slowly shift, unnoticed, before the pace of change accelerates and it becomes all-encompassing and often somehow inevitable.
My first full-time job was media manager for St Helens RLFC. It was a great job and I was lucky to be there for the 2006 season, which was probably the most successful season in the club's history. I can remember being with the team for the visits to Twickenham and Old Trafford in the days before the Challenge Cup Final and Grand Final. The level of detail in the planning was extraordinary – head coach Daniel Anderson asking the groundsman what length the grass will be on match day, working out where the sun would be at kick-off, personally pacing out the pitch and the in-goal areas. Nothing that could be known was left unknown. The team won both trophies.
Celebrity entrepreneurs don't get me fired up. I'm currently being inspired by several business leaders I know who are having an impact by making the very best of this difficult situation by being open and supportive of the people in their networks and business communities. They are making a difference to the people around them with actions that don't get headlines – nor would they want them – and that don't exist on balance sheets. But their goodwill is hard to put a price on.
I'm not very good at relaxing and I'm not very good at not working. But when I do, I like to read. Recent favourites include Rachel Cusk, Rebecca Solnit and Simon Sinek.
---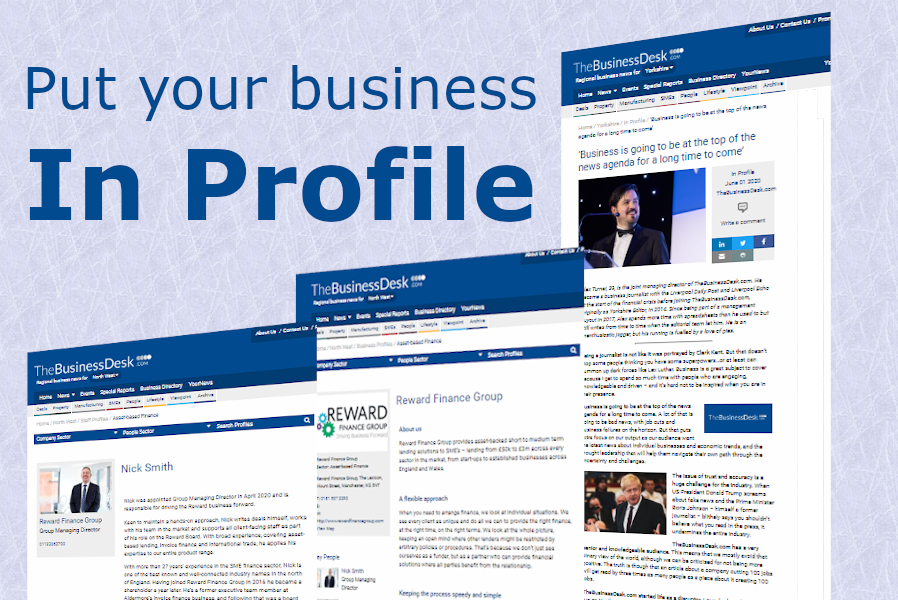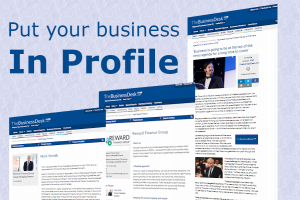 Appear in your own In Profile feature by signing up for a Business Profile on TheBusinessDesk.com.
The company and individual profiles on TheBusinessDesk.com are designed to help our clients build corporate and individual awareness within the regional business community and benefit from TheBusinessDesk's traffic and visibility in the business community and the search engines.