Automation arrives at manufacturing business
Slaithwaite-based manufacturer Salamander Fabrications has welcomed an automated laser and integrated handling system – from Switzerland and Italy – to cut and process sheet metal twice as quick as its existing machinery.
The introduction of the 6Kw Bystronic laser and automated warehouse – that should enable the team to switch between profiling one material to the next in under four minutes – had been put on hold following the Coronavirus outbreak.
However, the company has now been able to resume activity – with hopes of having the finishing touches applied by the end of July 2020.
The whole system sits at over 25m x 15m x 4.5m in height and can cut a variety of aluminium, steels and yellow metals.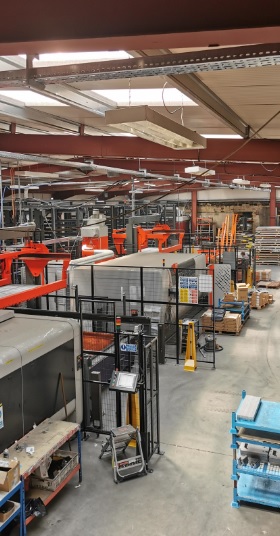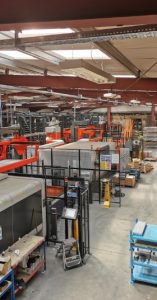 It is expected to increase the business's production capacity by up to 70%.
Workers will be trained on how to fully operate the integrated system and mentor others. And the company has used some of a £240,000 funding pot – granted by the Leeds City Region Partnership (LEP) – to bring over the impressive piece of kit from central Europe.
Managing director, Michael Haskell, said: "It's a big day for everyone at Salamander Fabrications as we welcome such a stunning piece of kit that will further enhance the speed in which we can react to customer requirements.
"This kind of automation not only optimises our material flow, it improves our machine use, provides us with a greater level of reliability and upskills our workforce to operate first-class machinery."
Salamander Fabrications has previously integrated collaborative robotic welding into its operations to cater for a number of substantial contracts – including one to supply components for a large rail refurbishment assignment.
The firm, which employs 50 people, has more than 50 years' experience in the sheet metal industry producing precision products for a range of sectors including rail, automotive, agriculture and retail.