Airport boss confident sector will take off again
The airline and wider travel industry have been severely impacted by the Covid-19 pandemic. In fact, global travel restrictions and lockdown rules are expected to result in airline passenger revenues dropping by $300bn this year.
Having already seen the collapse of BMI, as well as job cuts at Jet2.com and Leeds Bradford Airport, the picture hasn't been a positive one.
However, despite these challenges, the chief executive of Leeds Bradford, Hywel Rees remains confident the sector will take off again.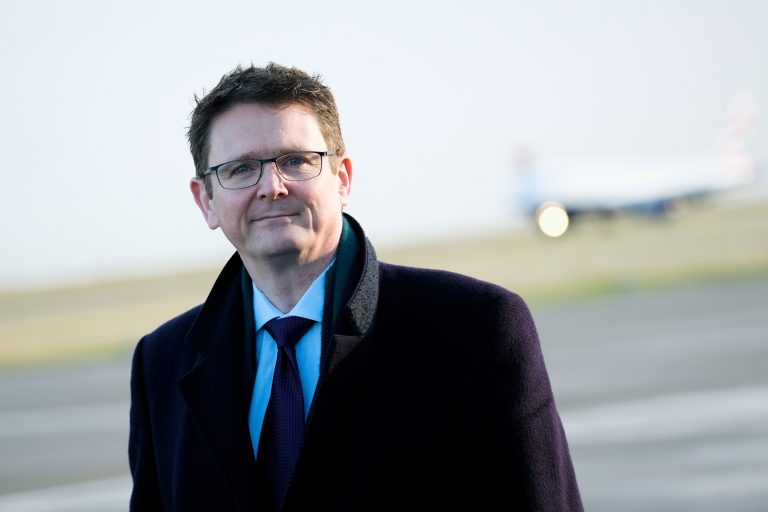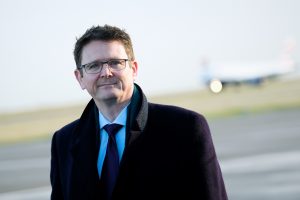 Speaking to TheBusinessDesk.com recently he said, that although passengers are returning to airports he feels the turning point will be when the public are confident it's safe to fly and confident about what they'll find at the end of their journey.
He stated, "I think the more the public sees other members of the public flying, the more willing they themselves will be to fly, so I think what we'll see is a steady ramping up of capacity and load factor over a period of time – but clearly we don't know what that period of time is."
Rees, who joined Leeds Bradford in May 2019 and earlier this year announced the airport's plans to develop a new state of the art terminal added, that when he talks to people, they are "desperate to fly and that businesses need to reconnect, meeting people is an indispensable part of trade".
He highlighted that although he's been using video platforms such as Teams during lockdown he sees clear limitations in them.
Despite being upbeat about the future, he is also a realist and stated "We will have a difficult 18 months maybe a couple of years, but we will get back to the previous levels of flying quicker than we think".
He explained that it was the period of uncertainty during this year and next that was resulting in the airport announcing plans recently to make 102 people redundant.
When asked what the uncertainty meant for the future of investment within the airport – which includes the already mentioned £150m new terminal building – he answered emphatically, "It needs to be done now so that it's ready."
Adding, "The reality is that it could take three or four years to build this building, by that stage we'll be back to where we were [pre-Covid], which is at capacity."
Rees emphasised that the existing building, which is over 50 years old, needs updating and that over the 19/20 winter season the airport had already invested £5m in a new baggage system, which more than doubles capacity. This he stated was a " massive investment, considering we're only going to be in that building for three or four years".
He says the reason for all these investments is to increase international connectivity, because "a building that was built in 1965, has all sorts of implications for passengers and airlines as well.
"A big factor involved in airline's decisions as to where to fly from is, can they operate cheaply and efficiently at the right time of day, and that's the answer to connectivity and that's why we need to build a new terminal building."
So, with all this investment it would appear the airport is focused on its future but Rees countered that " we're just coming out of the most appalling crisis. So, we are laser focused on the now and tomorrow will be tomorrow but we have to look at the now."
It's certain the next 18 months will be turbulent for the sector. Never since the inception of the airline industry has it had to deal with a pandemic of this scale and with Governments committed to doing everything in their power to limit its spread, what does this mean for England's highest airport and other regional airports?
Well Rees added, "What I've noticed about this crisis is it has impacted all airports, but some of the largest airports have had some of the biggest problems, because they have the biggest costs.
"So, it's not true to say that regional airports have suffered more than bigger ones as it actually depends on who you are. For instance, some regional airports were hit hard before the crisis by the collapse of Flybe.
"The quality of the Leeds Bradford Airport catchment is so high that I think the future for LBA is very promising. The work we're doing on the new terminal building and making airlines aware, perhaps for the first time, of the quality of the Leeds City Region community, means I'm confident that we will punch above our weight and certainly we should succeed."