People: Chamber International; Winch & Co; Vapour Cloud; and more
Customs broker, Ioanna Orfanidi has joined overseas trade specialist, Chamber International, to head its new customs brokerage service, ChamberCustoms.
A bachelor of English-Russian and International Trade, who speaks English, French, Spanish, Greek and Russian, Orfanidi's appointment follows comprehensive training, which included mastering the 98-chapter Trade Tariff.
This comprises thousands of unique classification code numbers, and more than 420 customs procedure codes.
Currently only businesses exporting to, and importing from, outside the EU have to complete customs declarations but, due to Brexit, and regardless whether the UK negotiates a new trade deal, the number of customs declarations is expected to increase by almost 500% to 255m a year from January.
About 50% of all UK importers and exporters trade only with the EU and will have to complete them for the first time.
Chamber International helps hundreds of new and experienced exporters throughout the UK with a wide range of specialist services to make exporting easier and more cost effective.
:::
Winch & Co, a Leeds-based boutique private equity investment firm, has announced the appointment of a new finance director.
This comes as part of its new investment mandate for 2020-2021. 
Paul Davison takes over the role of finance director at Winch & Co with immediate effect. The firm's accountant, Stephen Kettle, who will continue to provide financial services to the company, originally took on the role. 
Davison comes to the firm with a robust track record, having worked with Winch & Co in a consultant capacity for almost 10 years.
He originally qualified as a Chartered Certified Accountant in 1996. He went on to specialise in corporate tax at Ernst & Young, later becoming a partner at an independent firm of tax advisors consulting Winch & Co, before joining the company in July 2020 as its finance director. 
He said: "I've worked with Nathan and Winch & Co for some time now so when I decided to take on other roles, and I was approached, I was happy to assist." 
Nathan Winch, managing partner, said: "I've known Paul for nearly a decade, I know how effective he is and his advice so far has been invaluable. The other partners and I are pleased to introduce him to the team." 
The company will continue its current projects as planned, but is now seeking a platform investment for its new 'cleantech' private equity strategy.
:::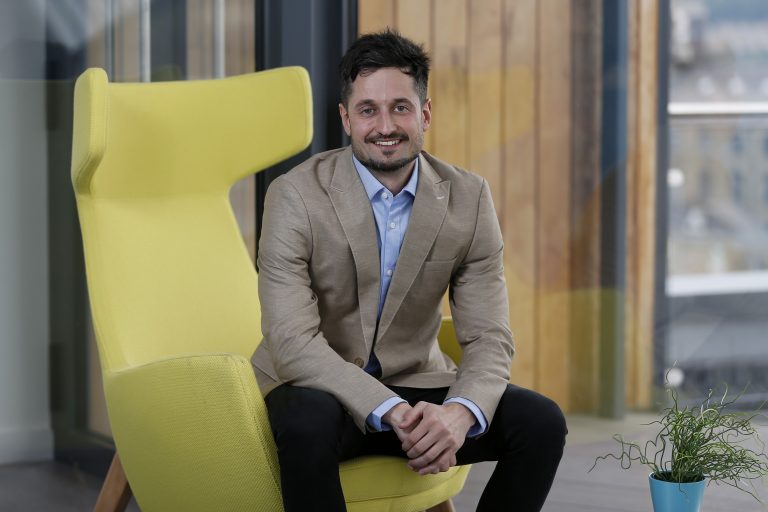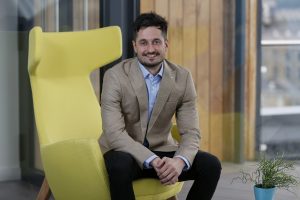 Yorkshire-headquartered technology specialist Vapour Cloud has recruited James Hartley as a key account manager, as the company prepares for 30% growth by the end of 2020.
As a university graduate, Hartley first entered the industry as a telemarketer with Virgin Media Business.
18 months in, he progressed to corporate account management and subsequently a business development position, before moving to Gamma to become a data specialist.
The transition to Vapour represents a newly-created role which reflects the increasing number of partners coming on board with the firm.
The team expansion follows hot on the heels of Vapour launching its new subscription-based cloud communications offering – centred around Avaya technologies – which came at the start of summer.
Hartley said: "When I started out in my career, I felt the most exciting job prospects came from working in large companies with robust training programmes."
"I know I've learned a lot during my time with such organisations. However, fast forward to what I now look for in a role, and it's clear some of the most significant opportunities lie in smaller, ambitious and more agile firms.
"Vapour has gone from being a bold new entrant in the market, only a few years ago, to a key brand known for disrupting the space.
"The team is not afraid to punch above its weight and neither am I. I'm excited about the impact I can have here."
Vapour's CEO, Tim Mercer, added: "We're now working with partners and their customers the length and breadth of the UK.
"It's therefore crucial that we continue to bolster our team, as we grow, so we can respond to enquiries quickly, and deliver solutions with the level of quality and speed that fast-paced organisations really need – not least in the current climate.
"James is an experienced, enthusiastic and personable colleague who fits in with the people-led culture within our organisation.
"He can speak the lingo and look beyond the obvious, but won't promise anything we can't deliver either. This straight-talking integrity is important in our world."
:::
RFM Group, a Leeds-based property group specialising in construction, facilities management and maintenance, has welcomed two new business development specialists, Shannon Sugden and Caroline Murphy.
To support ambitious growth targets and a growing pipeline of opportunity RFM has created two new roles in its Facilities Management and Construction divisions.
Sugden joins the team in the newly created FM business development manager role.
She is responsible for developing new and ongoing client relationships with companies who outsource, or are looking to outsource, the management of their facilities.
She joins RFM with almost 10 years of working within the cleaning services and security sectors.
Sugden said: "The level of technology and expertise the RFM team offer is world-class, it is fantastic to be part of a truly integrated FM company."
Murphy is the new business development manager for construction. Having previously worked for almost 15 years with a number of significant construction and supply chain businesses. She will be looking to grow RFM's portfolio of construction projects.
She brings a wealth of experience in building successful partnerships with a strong focus on service and technology.
She said: "It is great to join a leading contractor in the area and build upon the other successful projects they've delivered for some significant brands that have included the NHS and Nando's."
The new hires follow RFM's recent purchase of the Leeds-based Hevertech brand and recent business wins with the Yorkshire Ambulance Service; further increasing RFM's share of the healthcare, commercial, retail and education construction and facilities management market.