Agency round-up: Bolt; The Marketing Optimist; Fablr; and more
A Wakefield marketing agency celebrated its first birthday with a turnover that has already reached £680,000.
Bolt, which has its headquarters at the Junction workspace in Horbury, has grown its team from two to 16 since setting up in summer 2019.
This has included taking on an apprentice, with plans to take on two more apprentices and other staff by the end of 2020.
The agency also has offices in London and Macedonia and a new location in Warsaw in Poland, which has begun hiring.
Bolt specialises in growth marketing, website design, customer relationship management (CRM) and branding for high-performing professional service organisations, including financial services, tech, engineering and commercial real estate.
To support its expansion plans within the Leeds City Region, bolt has received mentoring through AD:VENTURE – a programme which helps pre-start and new businesses with growth potential in West and North Yorkshire including offering mentoring, events and access to finance.
Bolt was set up by business partners James Coughlan and Jamie Clifton. The pair met in 2013 while working for a direct marketing agency in London.
Coughlan, head of operations, said: "At Bolt it's our aim to become integral to a client's business, helping them with client acquisition and growing their company profits.
"In our first year of trading we've been successful in securing contracts around the world, but it's always been our aim to create a name for bolt closer to home.
"AD:VENTURE has opened doors for us by introducing us to local networks and contacts which have been invaluable in growing our operation in Wakefield and attracting talent in the region.
"Everyone at AD:VENTURE have been genuinely invested in our growth strategy which has really helped us develop as a business. We're looking forward to working with them into the future."
Councillor Darren Byford, Wakefield Council's cabinet member for economic growth and regeneration, said: "Bolt is a fantastic example of the type of ambitious company that we are so proud to have here in Wakefield.
"They are creating jobs and boosting the local economy even in these difficult times.
"And it is important that we do our bit to support them, which is why the AD:VENTURE programme is so vital."
:::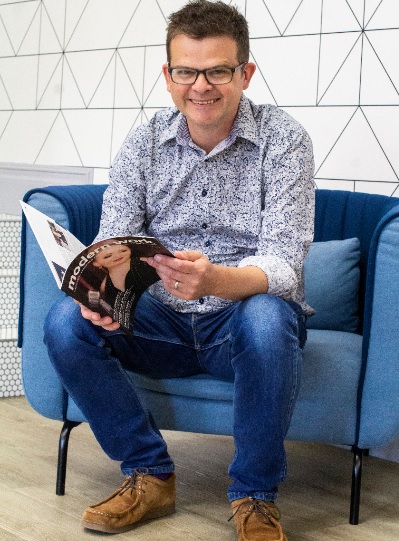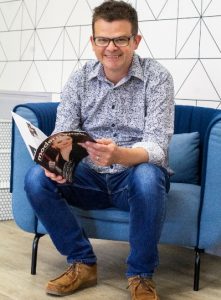 Leeds-based marketing agency, The Marketing Optimist, has announced a 30% rise in revenue for the year ended April 2020, despite being faced by the challenges of COVID-19 in the fourth quarter.
The firm reported a total revenue of £120,000 for FY 19/20 compared to £93,000 in FY 18/19, making it its fourth consecutive year of growth since founding in 2016.
Headcount also increased with the addition of social media strategist Sophie Fryett and two external freelancers, allowing the firm to offer increased website development and paid ad services.
Meanwhile, digital PR has been added to the agency's services roster meaning it can continue to operate as a fully outsourced marketing department for its clients.
Richard Michie, director and creative head at The Marketing Optimist, said: "It's been a challenging time for all businesses in some ways this year due to the pandemic, but ever the optimists, the team and I continued to push forward and develop new ways to support our clients, and it paid off.
"We remained flexible throughout the pandemic which helped us to retain 95% of our existing client base and toward the end, we were lucky enough to add a bolster of new clients to our portfolio.
"I strongly believe our growth is the result of having a strong, dedicated team, an agile approach to business, and the support of our clients."
In 2020, the firm helped over 40 clients improve their marketing, and added value to the thriving digital economy by delivering a series of free webinars and online courses during lockdown.
Looking ahead to 2021, Michie added: "We have ambitious plans for the Marketing Optimist over the next year, expanding and building alongside our clients to offer the best possible service we can.
"Whilst we are all currently remote working, we are looking to adopt a hybrid way of working where we will meet at our new Leeds office several times a month to work together as a team, ensuring we continue to build on our culture as a straight talking, agile, Yorkshire marketing agency.
"We hope to expand the team and offer new and innovative ideas and technology to help our clients grow and thrive through the tough times ahead."
:::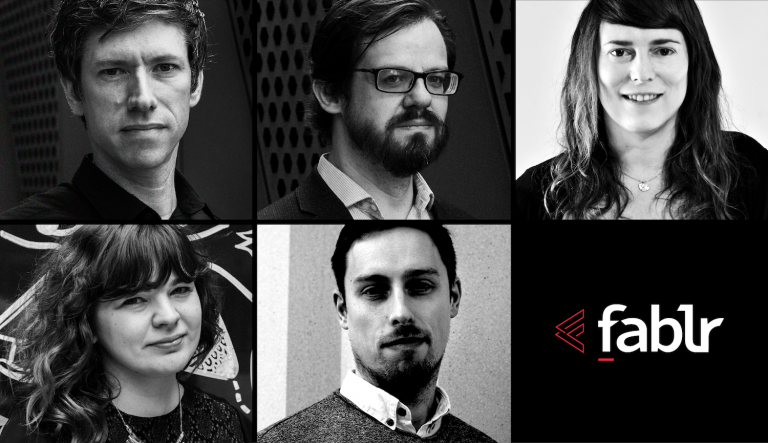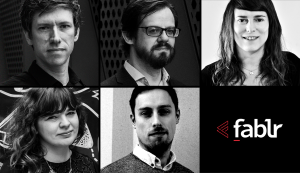 Northern digital agency Fablr has launched a new website for a prominent German food brand.
Based in both Leeds and Manchester, Fablr champions industry best practice across creative, strategic and development services for website design and build, as well as digital marketing.
Food manufacturer Sonnen Bassermann was founded in Germany in 1896. Its new website needed a major refresh, as the previous website offered little as a platform for the brand beyond listing products and a few recipes.
Fablr developed the content strategy, website architecture and technical build, from initial research and development of the design and user experience through to build, testing, and deployment.
Working with a German copywriter, A Nomnom Story PR, which specialises in writing for the food and beverage industry, Fablr also reworked the core messaging on the site to deliver a strong sense of the brand values and commitments.
Ina Hellrung, brand manager for Sonnen Bassermann, said: "Fablr has managed to bring our brand to life with an elegant and striking website that reflects how we are communicating and engaging with our audience in 2020.
"Right from the outset, they showed they really understood how our brand has evolved and have delivered something that will help us stand out from our competitors and to really shine."
Fablr's creative director, Geoff Bretherick, explained: "Our guiding principle for creating FMCG websites is to always deliver something that can connect consumers with brands at an emotional level.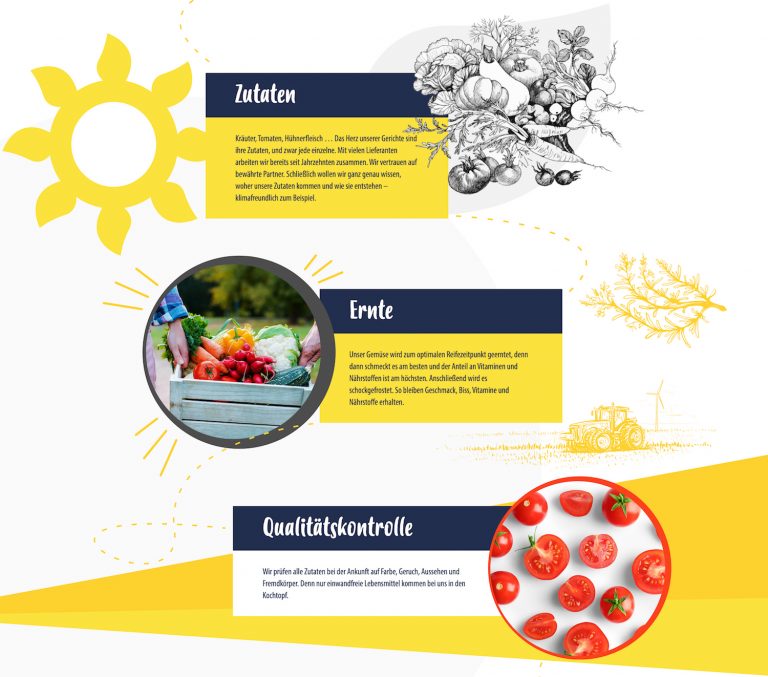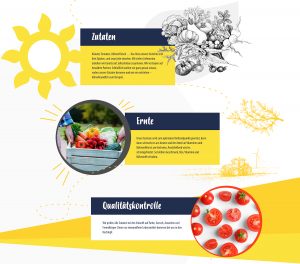 "We believe that this is where the brand can have the most impact with consumers and that this will also amplify the messages that are being delivered in other areas of marketing spend – such as social and advertising.
"Sonnen Bassermann is a strong heritage brand and has a forward-thinking marketing team so we were honoured to work alongside them for this project."
Fablr has been the preferred digital services provider for Sonnen Bassermann's parent company, Struik Foods, for several years.
Struik also tasked Fablr with building its websites for two of its key food brands – Ye Olde Oak and Bunlimited. Since then, Fablr has also been running digital marketing campaigns for both brands.
:::
NDL, a UK SME software company, has appointed Leeds and London-based The Lucre Group as its retained PR agency.
NDL's technology spans digital tools including mobile apps and e-forms, as well as robotic process automation technology, which helps to take the burden out of admin and ensure data is meaningful and accessible for better, quicker decision making.
The company specialises in transformational technologies specifically designed for public sector bodies such as the NHS, which are currently facing serious challenges associated with the pandemic
The PR programme will help to share best practice and innovation from within NDL's growing community of NHS Trusts and public sector customers, so similar challenges being faced across the country can be overcome more easily.
NDL further strengthens The Lucre Group's Tech and the City credentials, and follows hot on the heels of its appointment by mobile technology brand, Babble, announced last month.
The Lucre Group will work with NDL to create a tailored communications plan, driving sales enquiries and positioning them as a market leader in public sector technology.
Declan Grogan, CEO at NDL, said: "We are proud of what our community of public sector and NHS customers have achieved by pushing forward with their digital transformation journey.
"The pandemic has represented an incredibly challenging time for those delivering and consuming public services, and it is rewarding to be able to help those facing similar challenges to overcome them more easily.
"We look forward to working with the team at Lucre who have already begun setting out our communications plan and getting to work in driving awareness within our target markets."
Sophie Spyropoulos, owner director at The Lucre Group, said: "NDL is a fantastic addition to our expanding technology division here at Lucre.
"It's a pleasure to work alongside Declan and the team at NDL as they drive forward UK innovation for the benefit of our much-needed public services and for all of us who use them."