Ambitious plan to turn heritage property into business and events hub
New plans set out how one of Sheffield City Centre's most important heritage buildings could be transformed into a hub for independent businesses, local makers, festivals and unique cultural events.
The proposals aim to attract 221,000 visitors to the city centre and support thousands of jobs.

Leah's Yard, a 19th century building which once housed 18 "Little Mesters" industrial workshops, is part of Sheffield's "Heart of the City II" between Cambridge Street and Backfields.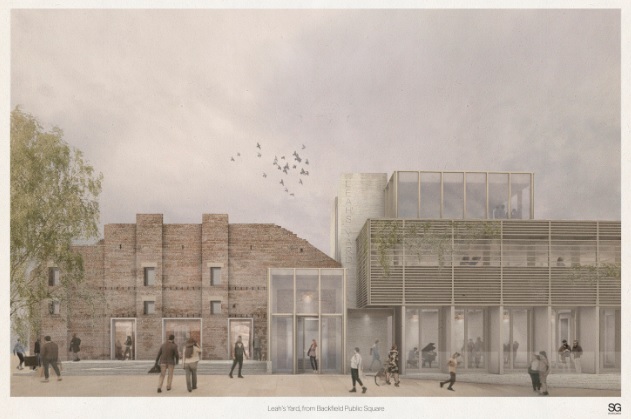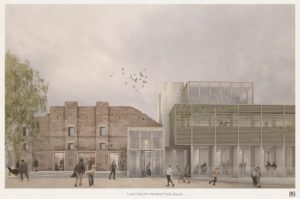 This week, three Sheffield social enterprises submitted plans to conserve and invest in the existing Grade II* listed building, while adding a new, carbon-neutral construction housing a multi-use venue and topped planted roofs.

The plans would breathe new life into the space to create a building incorporating retail space for local makers, artists' studios, a café/bar and a new home for pop-up street food traders.
And there would also be an event and conference venue, office, desk and co-working space as well as an accessible public square.

Leah's Yard Social Enterprise (LYSE) brings together Union St, DINA – Sheffield Arts Centre and Opus Independents.
The three organisations responded to Sheffield City Council's invitation for expressions of interest in operating Leah's Yard with a proposal which would create over 2,500 jobs; attract 221,000 visitors to the Heart of the City annually and add over £15m to Sheffield's economy every year.

They propose to invest £350,000 into building works on the site and to launch Leah's Yard Social Enterprise as a Community Benefit Society explicitly to manage Leah's Yard for the benefit of Sheffield people.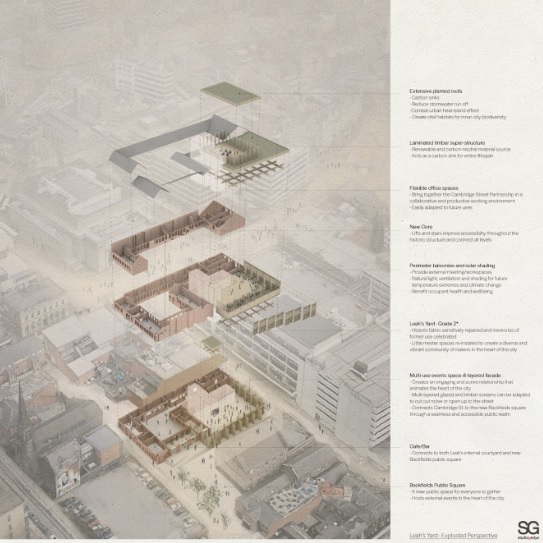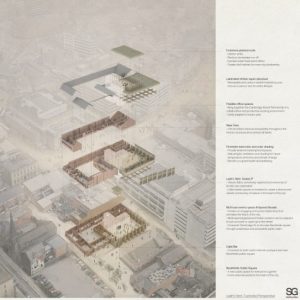 Matt Hill, co-founder of Union St, said: "This is a real opportunity to demonstrate an alternative vision for the city centre.
"Union St operates in a building that nobody wanted to touch for four years because it wasn't viable so our current location proves the concept of what we do, as well as what might be possible in a location which is fit for purpose like Leah's Yard.
"We estimate an additional footfall of almost a quarter of a million visits per year."

Deborah Egan, director of DINA – Sheffield Arts Centre, said: "Looking back on the way little mesters workshops operated, you see that Sheffield was built on a network of independence.
"It's a really critical part of the city's identity and we want to connect to that DNA."

Tim Feben of Opus added: "We want the partnership to be radical, to be a place where organisations can come together and help make our city better for everyone, providing meaningful opportunities and an inclusive space for shared cultural experiences."