Listed property investor hits reset button as pandemic takes its toll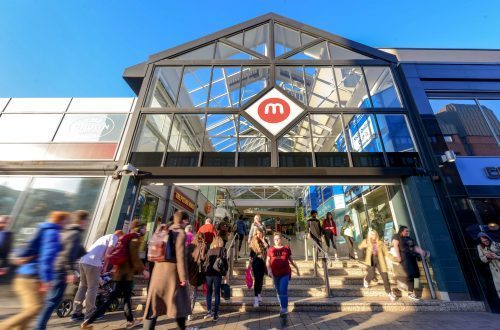 The cost of the pandemic on property investor Town Centre Securities has been estimated at £3.6m between March 2020 and June 2020.
The Leeds-headquartered company has published its final results for the year ended 30 June 2020.
The business said it experienced a strong first two thirds of the year, with good numbers and progress made against its strategic initiatives.
But since then the effects of Covid-19 have included a £1.2m impact on TCS's property business – primarily comprising bad debt –  a £2m impact on its CitiPark operation due to lost car parking income and a £0.4m impact on its ibis Styles hotel, driven by reduced bookings.
The company's report notes: "Retail and leisure tenants have been hardest hit as reflected in the June 2020 valuation; these assets have seen valuations drop by 11.8% year on year accounting for £23m of the total £26.4m fall in valuation.
"Rent receipts remain strong; as at 15 September 2020 of the £13.3m rent, service charge and VAT billed since March £10.9m or 82% has been paid, with a further £0.5m or 4% agreed to be deferred, totalling 86%.
"Of the remaining £1.9m, £0.8m has been waived, and on £1.1m no agreement has yet been reached.
"The impact of COVID-19 has been unprecedented and material, and a high degree of uncertainty remains.
"Consistent with TCS's strategy of focusing on long term performance and navigating the challenges for all stakeholders, the Board is using this moment to reset and reinvigorate the business."
Overall, TCS has reported a statutory loss before tax of £24.2m (2019: loss of £12.5m) and a statutory loss per share of 45.5p (2019: loss of 23.4p). Gross revenue was down to £28m from £31.4m in 2019.
Chairman and chief executive, Edward Ziff, said: "The final third of our financial year was especially tough, but I believe the underlying strength of the business, together with our conservative focus on long-term, sustainable performance, as well as recent strategic changes to our portfolio, have enabled us to limit the worst impact of COVID-19.
"We are very disappointed to break our 60-year track record of delivering a maintained or increased dividend although we were pleased to be able to keep our commitment to pay the interim dividend.
"However, the unpredictable nature of the COVID-19 crisis has made the decision to reduce the full year dividend payment the right one for the business.
"Looking forward, the Board is using this moment to reset and reinvigorate the business; we have determined that the overall strategy remains appropriate but requires acceleration particularly with regards to the disposal programme, as evidenced by the significant sales completed recently.
"This will affect future earnings and dividend levels, however we believe longer-term we shall emerge as a stronger business and look to the future with confidence."
Since the end of the period the business has also been working to reduce its debt and accelerate the repositioning of its portfolio with the sale of £35m of retail assets and has also made changes to its property team, bringing in a new development director, to support the firm's "long-term development ambitions especially in Yorkshire and the North West"