People: Synergy Car Leasing; Legal Studio Solicitors; and Incremental Solutions
Harrogate-based Synergy Car Leasing is topping off a strong year with the announcement of ten new hires.
The business has recruited its first customer service manager within the client services team, a trio of appointments to the data team, four sales accounts managers and two further hires in client services.
The appointments come at a time of increased growth at Synergy Car Leasing and takes the company to 50 employees.
Strong trading has been driven by demand for flexible, convenient leasing solutions for both personal and business customers; with electric vehicles leading the charge.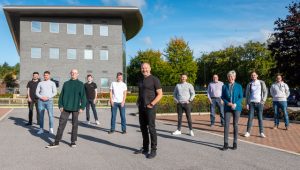 Lisa Wells joins as customer services manager, bringing a wealth of industry knowledge to her role, further reinforcing the firm's commitment to provide an excellent customer experience.
She said: "I'm really pleased to be joining Synergy as the business continues to thrive.
"Synergy deservedly has a great reputation with clients and suppliers, as well as in the region as a brilliant employer."
The latest expansion for the business includes graduates Frank Dawson and Connell Healy from Leeds University and Manchester Metropolitan University respectively, both of whom join as data analysts.
Liam Finnerty's appointment and internal promotion to data team supervisor further builds on Synergy's technical capabilities.
Rob Clarke, Adam Owen, Ben Kaye and Daniel Chammings join as account managers in the sales team to continue to meet rising demand in the marketplace.
Martin O'Neill has been appointed vehicle rental sales and client services support executive and Jack Clifton takes up the position of client services support.
Paul Parkinson, CEO and founder of Synergy Car leasing, said: "Our success is underpinned by continually attracting, developing and retaining the very best people at Synergy. I'm pleased to welcome our latest additions to the business, helping us on our journey.
"Our recruitment drive, providing valuable jobs in the region, concludes another strong year for us. Creating these important roles shows that despite difficult market conditions due to the pandemic, we've adapted to this year's challenges and it's great to see how everybody at Synergy has pulled together to support each other."
Parkinson has also been named the BVRLA's leasing broker committee vice-chairman in recent weeks.
The committee is comprised of member representatives from a cross-section of large and small organisations, including vehicle leasing brokers and their funders.
Within the role, Parkinson aims to work with association members to capitalise on the growth of big-ticket online transactions and work together to support and promote the leasing broker sector and its customers.
:::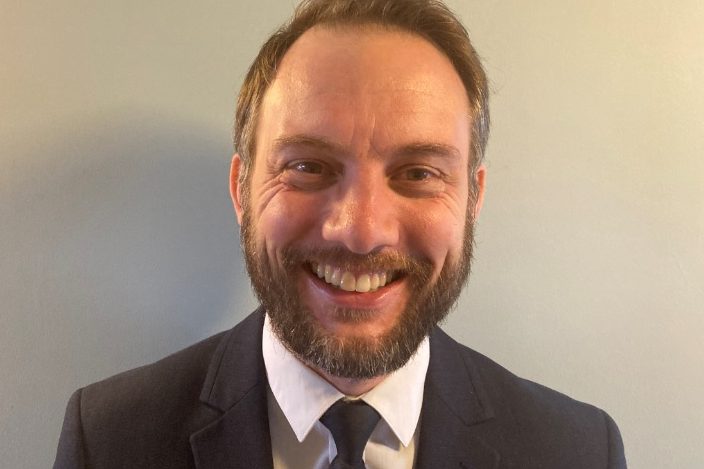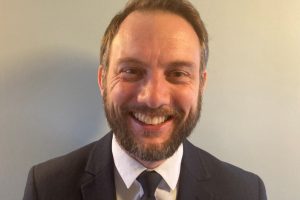 Leeds-based Legal Studio Solicitors has announced another addition to its team.
James Perry is known for his vast experience in the field of civil and commercial litigation.
In 2005 he moved to Ison Harrison Solicitors, working in general litigation. His remit covered commercial contract disputes, intellectual property disputes, property disputes, contested debt recovery, breach of data protection cases and employment law work.
In 2011, Perry moved to DWF LLP at the start of its climb from a well-established North West Regional firm to an international law firm.
Whilst dealing with complex litigation services, he co-managed a team of 45 paralegals. He helped to increase turnover within his team from c. £1m in 2011 to £3m. In 2013 he was promoted to associate and in 2014 he became a director.
In 2013 he became the High Court Enforcement Officers Associations' independent Solicitor for their Complaints Board; a Board regulated by the Lord Chancellor under the guidance of an appointed Master within the Royal Courts of Justice.
In 2016 he became a committee member of the Law Society's National Civil Litigation Committee and in October 2019, after two years serving as vice-chair, he became chair of the committee, responsible for guiding litigators within his profession by providing them with updates on legal developments and training.
He has also been a member of the MOJ's professional engagement group for online court reforms and has chaired national conferences at the Law Society's headquarters at Chancery Lane in London.
Perry is also closely connected to the Chartered Institute of Credit Management (CICM) where he has presented at national law conferences on how to keep a business's legal spend to a minimum.
Ian McCann, CEO at Legal Studio, said: "It's great to have been consistently adding quality consultant solicitors like James to the team at Legal Studio throughout 2020.
"We're all looking forward to working with James to help him provide his clients with an excellent service and him with flexibility and freedom in his career."
:::
Incremental Solutions, a York-based smart transport technology provider, has announced two new senior-level appointments in the roles of head of product and innovation business development manager.
Both recruits come from within the rail industry and the appointments reflect Incremental's growing list of rail sector clients across the UK.
Aurelie Butin previously held roles at Rail Europe, Loco2, SNCF and Keolis and brings with her over a decade of industry knowledge and takes the newly formed role of head of product.
The role will help define Incremental's product-USP and bridge the company's offering between customers, business teams and delivery teams.
Gareth Biggins held roles with Arriva UK Trains, London Overground Rail Operations Ltd and MTR.
He takes the new role of innovation business development manager. His role at Incremental is to work with internal teams, clients, and partners to identify and secure new business opportunities for innovation, whether enhancements to existing products or the development of new solutions that address a specific customer need.
Butin said: "It's a truly exciting role which I'm relishing. I'm convinced that a product driven strategy associated with an agile delivery is the key to creating product differentiation, customer satisfaction and ultimately drive success.
"The Incremental product is disrupting the rail industry and that will have tremendous impacts of the everyday life of thousands of passengers."
Biggins said: "Innovation will be a key factor in modernising the rail industry, and it's agile organisations like Incremental which I believe will lead the charge.
"I'm looking forward to helping shape new ideas and opportunities so that they deliver tangible benefits to customers and transport users."
Daniel Lee-Bursnall, commercial director and co-founder at the business, said: "We firmly believe that rail is the most sus­tainable mode of transport for travelling on short to medium distances.
"The outcome of what we do is a rail network which is managed in a much more effective and data-informed way leading to improvements in safety, timetable manage­ment, incident response time and ultimately – greater passenger satisfaction.
"The appointment of Aurelie and Gareth, as well as other new team members, brings core industry experience to Incremental and helps us to continue to grow and add to these positive outcomes."