Coronavirus business round-up: Latest news across Yorkshire
Elland-based manufacturer landscape products group, Marshalls, has repaid the £9.4m it received from the Covid-19 furlough scheme back to the Government.
This is as a result of an improved outlook and stronger trading positon than expected.
Martyn Coffey, chief executive of Marshalls, said: "At Marshalls we aim to do the right things, for the right reasons, in the right way.
"It has always been our intention to pay back the furlough money if we were able, and I'm really pleased that we are in a position to do so.
"This has been a tough year for everyone but we're encouraged by the strong demand for our domestic products as well as a quicker than expected recovery in commercial and public sectors.
"As always we have put the health and safety of our people first and I am very proud of how they have risen to challenges and worked in different ways to support our customers and partners.
"Earlier in the year our Board, Executive and Senior Management agreed to a salary reduction to protect the business.
"As we are now in a stronger position than anticipated, we agreed that we can donate that money to MacMillan Cancer Support and MIND charities.
"This demonstrates a real empathy amongst our people, who are keen to help those charities which have also been hit hard by the events of this year."
:::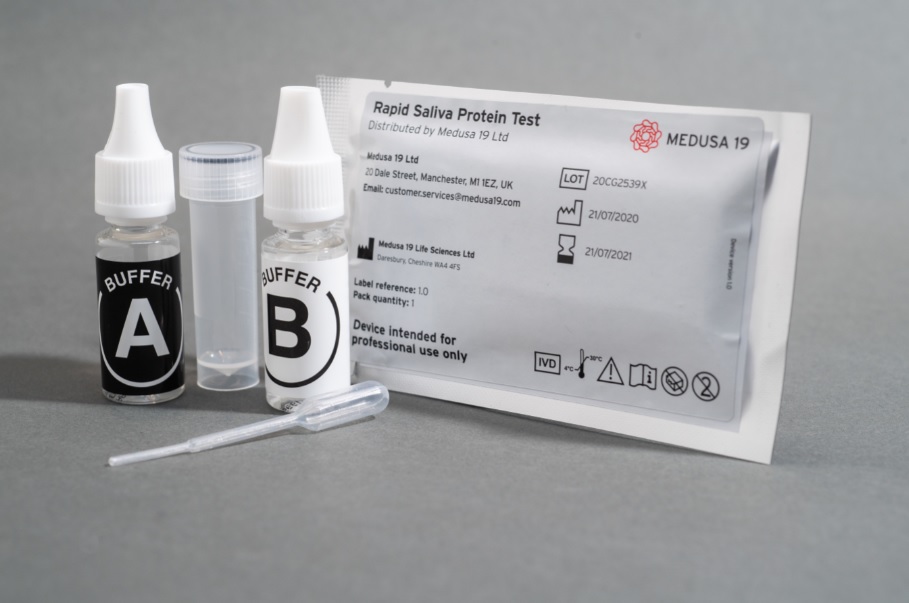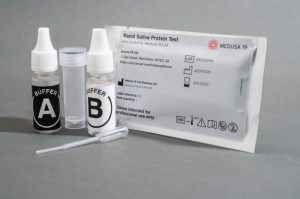 East Yorkshire-based drug and alcohol screening company, Lemon Cherry, has partnered with Manchester-based Medusa 19 to offer its clients a robust COVID-19 testing solution to screen workforces.
The partnership will provide eligible businesses with rapid on-the-spot tests, and where needed, access to healthcare professionals who can supervise employees as they take the ten-minute self-test.
Lemon Cherry's clients, operating in sectors such as manufacturing and distribution, were facing a possible downturn in productivity as a result of viral outbreaks and required a reliable and rapid, point-of-care COVID-19 screening service which could be administered onsite.
Medusa 19's Rapid Saliva Protein Test (RSPT) is non-invasive, requires a saliva sample to detect IgM and IgG antibodies, and provides results on-the-spot in just 10 minutes.
The test is currently indicated for use for businesses under supervision from a healthcare professional.
As well as providing the test, Lemon Cherry's team of testers, who usually provide drug and alcohol screening, will be able to supervise client employees as they take the test.
Jonathan Smith, managing director at Lemon Cherry, said: "Our clients place a great deal of trust in the advice and bespoke testing solutions we provide.
"When an increasing number began to ask for rapid COVID screening services, our priority was to find a scalable solution that we believed could best meet their needs: quick and reliable results, a transparent supply chain and a test that would be simple for our testing professionals to administer in workplace settings on a regular basis.
"Particularly now, for many of our clients whose employees are unable to work from home but must ensure the workplace is safe and in line with COVID guidance, this test will make an enormous difference."
Christian Stephenson, chief development officer at Medusa 19, said: "We were pleased that Lemon Cherry selected our RSPT to offer to their broad client-base.
"Our goal at Medusa 19 is to facilitate the safe screening of employees, enabling healthy people to remain in the workplace safely.
"Only through a robust testing model can this be possible, and it's encouraging to see businesses such as Lemon Cherry taking proactive steps to give businesses across the UK who can't ask their employees to work from home the confidence to make informed decisions about the need to self-isolate."
:::
An online market set up to help independent traders survive the pandemic by trading online is preparing to support local businesses over the festive season as lockdown restrictions continue to bite.
Christmas arrives at the online Bradford Street Market this Thursday and for the next four weeks, with founders encouraging people to shop local and support independents.
Founder of the Bradford Street Market, Catherine Simes said: "At what should be the busiest time of year for retailers, our high streets are closed to us.
"We're asking people to spread the joy this festive season and pledge to support their local businesses this Christmas.
"Rather than shop online with a faceless company, you could choose to shop online with us at the Bradford Street Market where you've met and know our traders from shopping with them over the last few months. It's never been more important to shop local.
"You can shop local from the comfort of your own home, knowing that you're doing your bit to support the local economy too.
"The Bradford Street Market is not just a buying and selling site, we're on a mission to support and promote our fantastic local businesses and spread a positive message about the city.
"We've created a real sense of community on the market since the first lockdown in April. People have really valued coming together every Thursday and seeing what our stallholders have to offer.
"Many of our traders do personalised gifts and are happy to receive commissions. Just this last week, we've saved a birthday and helped someone find a unique, personalised illustration for their son."
Simes launched the Bradford Street Market in April during the first lockdown.
Over 300 local businesses have now taken part and 6,000 shoppers regularly browse the virtual stalls.
The online Bradford Street Market takes place every Thursday via the Bradford Street Market Facebook group: www.facebook.com/groups/BradfordStreetMarket