Agribusiness to double its production with £80m plant expansion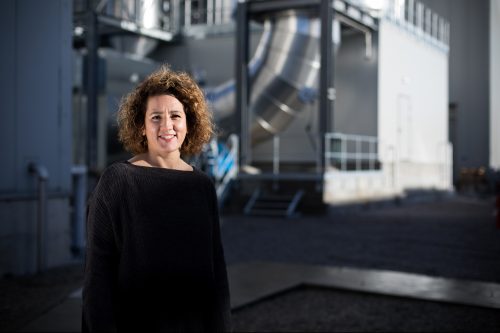 Italian-owned agribusiness Sedamyl has outlined major plans to expand its Yorkshire plant, which will see it double production, create additional jobs and add new product lines.
The development comes a decade after the firm first acquired the redundant former Tate & Lyle site in Selby as its UK base for the production of potable alcohol, a main ingredient in the making of premium spirits and a processing aid in the food industry.
As well as increasing its potable alcohol capacity, once completed over the next two years, the enlarged operation will begin the production of liquid sweeteners.
The distillery expansion is underway with completion expected by the autumn and the first deliveries of high-quality liquid sweeteners due to start in late 2022.
The investment into the plant totals £80m and will double its current capacity – increasing its workforce to around 150 – creating an additional 75 jobs as well as supporting hundreds more among its suppliers.
Sedamyl is integral to the UK's food manufacturing chain; currently producing starches, alcohol, and wheat gluten to serve the beverages, food and animal nutrition industries, 95% of which directly feeds into the UK market.
Through the investment and by adding liquid sweeteners to its portfolio, the business will be able to broaden its offer to the food industry.
Sedamyl uses Yorkshire-grown wheat in its production, purchased from a network of over 1,000 local farmers, providing a valuable and sustained revenue stream.  The expansion will further support farmers and boost the local economy in the region.
Elena Frandino, managing director at Sedamyl UK and a member of family that has owned the business for 60 years, said: "These are difficult and challenging times for everyone because of the pandemic, so we're incredibly proud to be able to announce such an important investment plan, which will enable us to reinforce and grow our position as a leading and sustainable supplier for our customers.
"Supporting Yorkshire farmers is also important to us and we are proud to say our wheat is sourced from an average of 60 miles from our North Yorkshire factory, helping us to improve our sustainable practices.
"As a family-run business, we regard this as a signal of our continued commitment to Selby, Yorkshire and the UK. We see enormous opportunities to grow our business here and diversify our product offer.
"At a time when many companies are cutting their workforces because of the impact of COVID-19, it is particularly pleasing to be creating valuable and high-quality jobs in our team as well as supporting hundreds more among our suppliers in the region."