People: Clarion; Vapour; Northern Max Accelerator; and more
Experienced chartered trade mark attorney, Lindsey Wrenn, has become the third partner in Leeds-based Clarion's intellectual property (IP) practice.
Having spent more than 25 years as a trade mark specialist, Wrenn has held senior roles within a number of national and international law firms as well as having worked for a trade mark practice and in-house.
A member of the Chartered Institute of Trade Mark Attorneys, she advises on all aspects of trade mark and registered design protection from brand clearance, filing applications in the UK, Europe and internationally, filing and defending oppositions, invalidity and revocation actions, through to drafting and negotiating licences and assignments.
She also has wide experience of the enforcement and preservation of trade mark and design rights, including the conduct of hearings before the UK and EU Intellectual Property Offices.
Esther Kirwan, who heads Clarion's IP practice, said: "With over 25 years' experience, Lindsey is an incredibly knowledgeable trade mark attorney with a huge following in Yorkshire, the UK and beyond.
"With her specialisms in retail, pharma, media and education, she is a great fit for us, further strengthening an already impressive trade mark practice spearheaded by Sarah Molloy, and increasing our capacity."
Fellow IP partner, Sue Streatfield, added: "Having known Lindsey for many years, she is one of the leading players in this specialist area and will add to our trade mark and registered design expertise, as well as helping us to reinforce  our international capabilities."
Wrenn said: "Clarion was an obvious choice for me, not only because of its first-rate reputation, but also its forward-thinking approach to client service, combined with a collegiate and supportive way of working.
"The team ethos has come across loud and clear in all my dealings with the firm and this was a real draw for me.
"To be joining the dynamic IP team to strengthen its trade mark offering is a very exciting prospect.
"With my extensive experience and contacts, I am relishing the opportunity of helping to develop and move the practice forward, alongside the team."
:::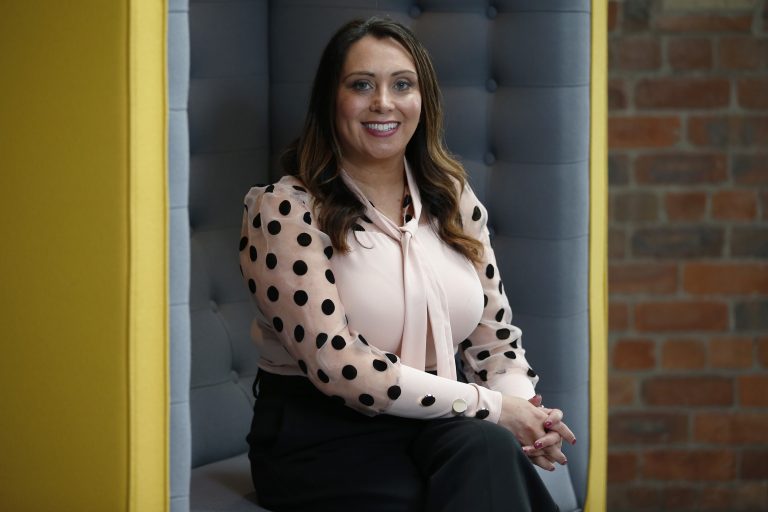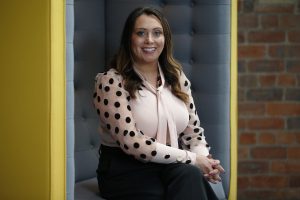 Cloud technology specialist Vapour has made a number of team changes to support its progress towards a £7m turnover.
Long-standing operations lead Carol McGrotty – who has been with the business almost since its inception – has moved into the new role of head of transformation.
The promotion – in what marks her 20th year in the telecoms sector – will see her assume responsibility for all aspects of Vapour's service delivery.
Managing the technical, field and administrative teams, she will define the operating model and capabilities required to run successful TechOps and business support functions, in an ever-changing technical climate.
Vapour's CEO, Tim Mercer, said: "I met Carol when we both worked at Virgin Media Business, and her tenacity to get the job done was outstanding.
"She built relationships in our complex space and found ways to devise processes that meant nothing ever slipped, but innovation wasn't hampered either.
"As soon as we could afford her, we brought her into the Vapour team – and she's played a demonstrable part in our growth and quality standards, ever since.
"She's worked her way up, devised processes we never knew we needed and, ultimately, transformed the company. Now, she'll play a crucial part in delivering those same benefits to customers."
McGrotty has been quick to build her growing team, with Adam Greenhalgh joining the business as service desk lead, and network engineer Richard Sasu enhancing Vapour's technical capacity.
The arrival of a new account manager, Avaya engineer, and pre-sales engineer are also imminent.
McGrotty said: "As we push for further growth, it's important that we press on as one unified team, with one consistent strategy and one shared goal.
"We laid the foundations for this in 2020, focusing highly on our culture, values, employee engagement, wellbeing and succession planning.
"Now we've got the ingredients to be able to accelerate everything – to achieve operational excellence, superior customer experiences and the personal growth of our teams.
"I'm passionate about seeing more women in tech too, from apprenticeship-level roles right through to seats at the boardroom table."
:::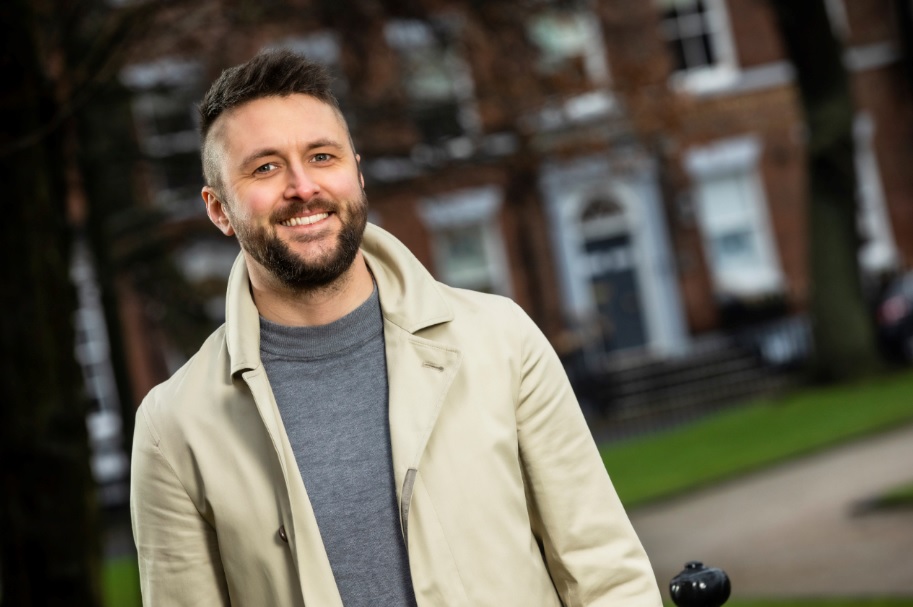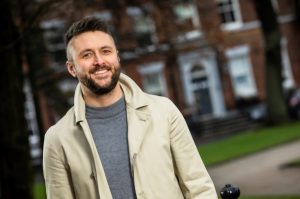 A rising Leeds tech entrepreneur is using his skills and experience to help start-up businesses grow their way out of the pandemic.
Phil Storey, founder of website maintenance app Glow, has become a mentor for the Northern Max Accelerator, a Bradford-based business support programme for rising digital and tech companies.
The Northern Max Accelerator, delivered online during the pandemic, helps businesses that are up to three years old from concept through to a potential pitch to a panel of investors.
Storey, 34, launched the pioneering Glow app in May 2020 and knows about the perils – and opportunities – of growing a business during a pandemic.
He said: "It's great that I've been invited to join Northern Max as a mentor and I can't wait to get started.
"I signed up to a similar programme when I started out in business a few years ago and I gained an enormous amount from the experience.
"Having a mentor – someone who has been there – who you can bounce ideas off, makes so much difference.
"Many of us will have encountered the same challenges in business and often just talking through the issues and opportunities can spark ideas and solutions."
Last year 21 companies were supported through Northern Max 3 and 13 new jobs were created. Four businesses were successful in applying for AD:VENTURE grant funding worth almost £15,000.
Glow is a multi-functional website maintenance app which has streamlined and simplified the process of keeping a website up-to-date, running efficiently and – most importantly – secure.
Storey added: "It's been incredibly tough for businesses of all shapes and sizes over the last 12 months or so, but we need to work together, help each other and share our knowledge and experience.
"During the pandemic the way we do business has changed but we can plot our way through together.
"What the pandemic has created is exciting new opportunities, particularly for tech companies.
"If I can help other entrepreneurs get where they want to be that little bit quicker, and with a little less stress, I'll have done my job."
:::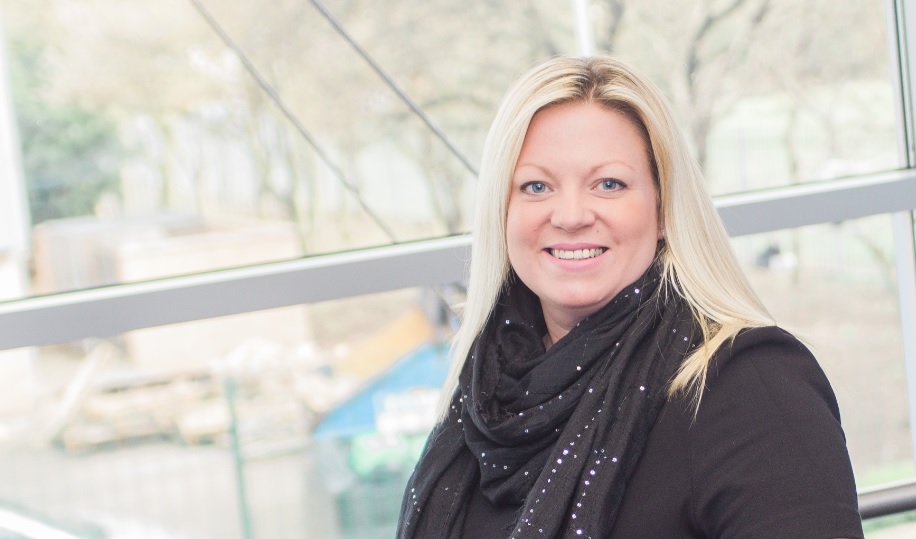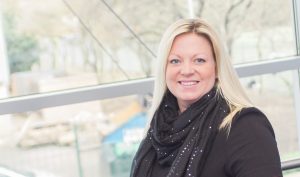 Having announced recent changes to its executive board, recruitment specialists Nicholas Associates Group is now strengthening the structure of its Stafforce brand, following the promotion of Alison Cook to operations director.
Currently head of the Stafforce Managed Services brand, Cook will take much wider operational responsibilities with the long term goal of aligning the internal processes, client delivery and the candidate experiences of the Stafforce Branch Network and Managed Services brands.
She started her career at Stafforce in 2005 in the Hull branch.
Over the last 16 years she has progressed from being a branch manager, growing the team from four to 10, before her appointment as senior branch manager in 2009 responsible for multiple branches across Humberside increasing the branch overall performance by 600%.
She became head of Stafforce Managed Services in 2018 as a result of her knowledge, passion for customer service and ability to increase the client base.
Cook said: "The UK is currently experiencing some major challenges in the labour pool.
"Brexit has impacted the number of migrant workers in the UK and there are likely to be redundancies in the hospitality, leisure and retail sectors.
"It is vital that we re-position the industries we represent so opportunities in food, manufacturing and engineering are seen as an attractive long term career choice and attract this highly skilled talent pool.
"Our aim is to position our clients as employers of choice and help people to retrain or transfer skills so our vacancies are filled with the right people."
She will continue to report to managing director of Rotherham-headquartered Stafforce Tony Boorman, who also leads the Stafforce business at Board level on a day-to-day basis.
Boorman said: "Alison has the insight and past experience to help Stafforce and Stafforce Managed Services deliver our service in a way which meets both the recruitment needs of our clients and also ensures all candidates feel valued in the workplace.
"Each recruitment need requires a different approach depending on the industry scenario and location.
"Our goal is to ensure these needs are met by having the right systems and processes in place to assess candidates quickly and easily so employers have access to the best quality workers."
:::
Manufacturer Carclo Group has appointed Phil White chief financial officer and a director of the board with effect from 1 March 2021.
White, a chartered accountant with years of experience in senior finance roles in manufacturing and other industries has been interim chief financial officer since 16 December 2020, following the departure of Matt Durkin-Jones.
Nick Sanders the executive chairman of Carclo said: "I am delighted to welcome Phil to the board of Carclo plc. His significant experience will be a great asset to the business and I welcome him to our team".
The Wakefield-based business has made a number of senior changes over the last 12 months, having announced a management restructure in October that saw the role of group CEO removed.
At the time it was said that due to the business having "only two operating divisions, each of which has a strong management team, the role of Group CEO is no longer required".
As a result the divisions both report to the Sanders, which was said would shorten the reporting lines and reduce costs.
Carclo like many businesses faced disruption through the first half of 2020 as a result of the pandemic but announced a new framework agreement with a major global OEM in December, that is expected to deliver incremental annual revenues of between £10m and £15m once full production is reached in FY 2022.