Online retailer warns of supply chain shortages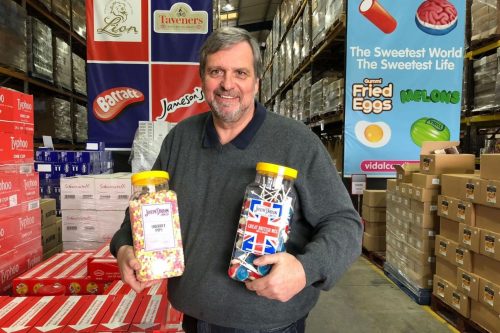 X

Register for free to receive latest news stories direct to your inbox
Register
Online sustainable supermarket Approved Food is warning a "perfect storm" of Brexit, COVID-19, increased shipping costs and packaging issues could lead to serious disruption in the supply chain.
Andy Needham, managing director of the Barnsley-based business, said changes to export documentation requirements introduced after Brexit had already forced the company to stop taking orders from customers based outside the UK.
Under the latest regulations, paperwork must include individual product commodity or harmonisation codes, weights and country of origin details for every item in a parcel – with most Approved Food orders containing dozens of items.
An additional issue is that most third-party couriers will not allow parcels containing liquids – including drinks, shampoo and perfume – as they are concerned about spillages.
By not allowing commodity codes for such products to be entered into the system, Needham said it was virtually impossible to service international customers.
In addition, he said the cost of hiring containers for products being shipped in from the Far East had more than trebled since 1 January 1.
Whereas the cost to import a container was typically around $3,500/£2,500 this had now gone up to as much as $12,000/£8,700.
With some companies delaying or missing orders for goods, the end result was that fewer plastic household items such as kitchen utensils, pan scrubs and even garden furniture were reaching UK shops from the Far East.
Needham added the situation is compounded by the effect of thousands of containers of goods being delayed when a 220,000-tonne container vessel became wedged in the Suez Canal, the world's busiest shipping lane.
The ship, the Ever Given, is carrying 20,000 containers but other boats which were stuck behind the vessel are estimated to be carrying over 300,000 containers between them, some but not all, destined for the UK.
Needham said: "Brexit, COVID-19, the ship stuck in the Suez Canal – it's a perfect storm. We might not feel the full effect for weeks but if the movement of ships is delayed then there will be shortages.
"We have also seen ships having to wait to dock as ports are busy with the added paperwork burden and some ports are still suffering with a hangover of substandard PPE deliveries from last year."
He added that the availability of cardboard was a further issue. As businesses have upped their digital offerings during the pandemic, the demand for packaging has risen dramatically.
With shutdowns of commercial premises, the flow of cardboard for recycling had decreased. Despite two price increases this year, availability remained an issue.
Needham said it was possible the courier industry could offer a solution to the cardboard shortage by handling returnable transit boxes or offering a premier service.
But he noted: "There's no easy solution. Unless you can run your own delivery fleet and transport exactly what you need to, in a way that suits you and your customers, there will be an impact as businesses go about their day-to-day operations."