Tracy Brabin becomes West Yorkshire mayor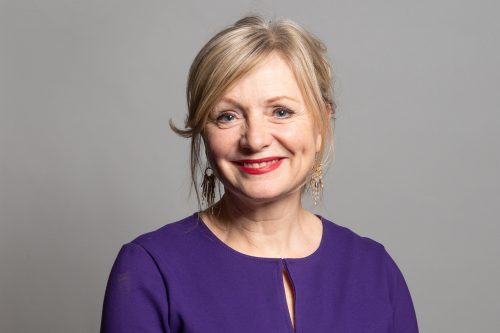 Over 12 months since the historic announcement by the Chancellor that West Yorkshire had achieved devolution, the region's first metro mayor is Tracy Brabin.
The MP for Batley and Spen who will now have to resign her seat, joined Andy Burnham, Steve Rotherham and Dan Jarvis as a Northern metro mayor at 6.42pm on Sunday evening when she could no longer be caught, despite some local authorities having not announced their second round preferences, before being officially named the election winner at 7.11pm.
Brabin's election makes her the first female Northern metro mayor and is the culmination of a devolution tale that has taken over five years and was eventually announced by the first Tory Yorkshire MP to deliver a budget in almost 200 years.
Throughout her campaign the former TV actress and writer spoke multiple times about her ambitions for the region and ensuring it builds back from the pandemic. She has also highlighted her ambitions to bring new investment into the region noting she'd like to bring an offshoot of Ada – the National College of Digital Skills (named after Ada Lovelace a 19th century British computing pioneer) and a TV studio and production facility to the area, while also making the region known for green manufacturing by supporting businesses to pivot to support the growing green economy.
However, now Brabin, who received 261,170 votes in the first round or 42.3% of the vote forcing second preferences to be counted and went one to win with 60% of the vote, will now be tasked with delivering both on the promises and region's ambitions using the £1.8 billion of devolved funding.
Commenting after the results were called Brabin said: "We did better than everybody expected. I'm really really grateful to the people of West Yorkshire for voting for me [and] for putting their faith in me. As a Yorkshire woman born and raised this is an enormous privilege."
Ben Still, managing director of the West Yorkshire Combined Authority, said: "This election of a Mayor of West Yorkshire marks the start of a new chapter for devolution in the region. We look forward to supporting the Mayor and the Combined Authority members to deliver better opportunities for economic growth, better transport, while tackling the climate emergency and improving living standards for all our communities.
"As we emerge from the pandemic, having a Mayor will help us meet our regional challenges and shape our future. Tracy Brabin will act as a figurehead for the region and bring West Yorkshire greater influence within government at a national level, including on economic recovery, the power to shape government policy and access further funding."
Roger Marsh OBE DL, chair of the Leeds City Region Enterprise Partnership and NP11 Group of Northern Local Enterprise Partnerships, added: "The election of the first Mayor of West Yorkshire takes us another step further in realising our vision for an economically thriving West Yorkshire, where investment in skills, training and education promote good jobs and a highly skilled, diverse workforce that results in stronger, more innovative, productive and resilient businesses.
"I look forward to working with Tracy Brabin on our region's economic recovery from the pandemic and long-term prosperity, driving inclusive growth to improve the quality of life for all West Yorkshire residents."
LEEDS 2023 creative director and CEO, Kully Thiarai, also welcomed West Yorkshire's first elected Mayor.
Thiarai said: "I had the pleasure of meeting Tracy on her campaign trail and we talked about her commitment to a creative recovery and the role the cultural sector plays in generating jobs, unlocking opportunities and creating thriving communities.
"The timing couldn't have been better either as we prepare for LEEDS 2023, a Year of Culture that will also have a transformational impact on the region.
"We also have a unique opportunity with Kirklees' Year of Music 2023, Calderdale Year of Culture 2024 and the Bradford City of Culture 2025 bid all set to harness the cultural strengths of West Yorkshire.
"Looking at the bigger picture, the Mayor's role will also be instrumental in advocating for investment from national Government and business to support the sustainable growth of our culture and creative industries across West Yorkshire.
"This must include working in partnership with communities to showcase and give them ownership of their cultural activities and achievements.
"LEEDS 2023 is all about unlocking creative opportunities for everyone and we hope Tracy will continue to be a champion for a real creative recovery."