Property people: Knight Frank; Gent Visick; and more
Global property consultancy Knight Frank has strengthened its Yorkshire property management team with the strategic appointment of Ross Malkin as a partner.
He joins from CBRE in London, where he was a director specialising in retail and mixed-use property management, having previously worked at British Land.
Malkin, who lives in Sheffield, said: "This is a major move and a tremendous opportunity for me. I am delighted to have the chance to join Knight Frank and am ready to develop my career further with this internationally renowned property consultancy.
"The property management department is already a leading consultancy across the Yorkshire region, but my challenge is to take it to another level.
"The combined Leeds and Sheffield teams will provide an unrivalled service for existing and future clients alike.
"I have a genuine breadth of experience in property management, having worked on the client side for British Land and Edinburgh House Estates and in consultancy practice. This experience extends to all asset classes."
Henrie Westlake, head of Knight Frank in Leeds, added: "Ross is an incredibly important appointment for us. His expertise and experience in managing high-profile commercial property will be vital for expanding our property management department in Yorkshire and his arrival heralds a new era for the team.
"He is a perfect fit for our culture and we could not be more excited about him joining the Partnership. These are very exciting times for Knight Frank and Ross is absolutely integral to our future success in the county."
:::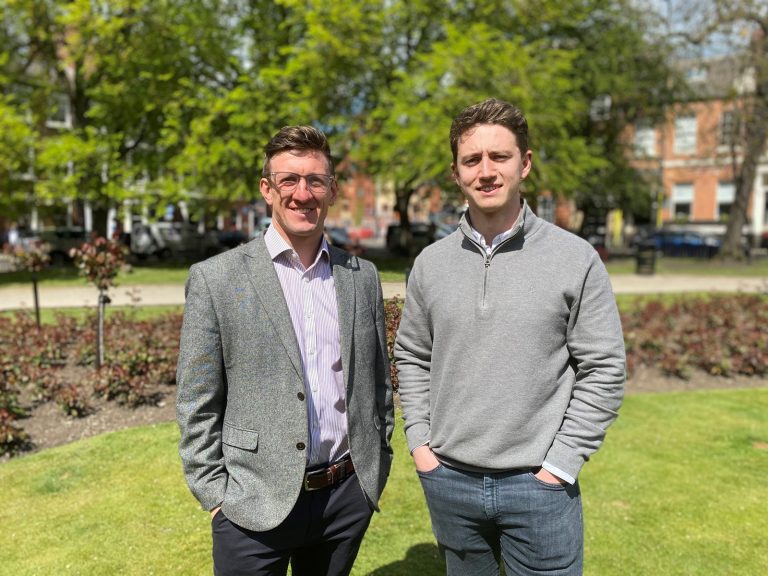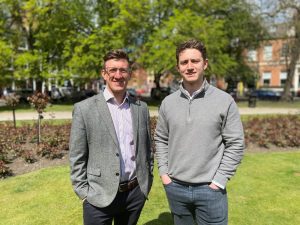 Leeds property consultancy Gent Visick (GV) has promoted Daniel Walker and Matt Harriman to associate director level as the company gears up for further growth.
Harriman works in GV's building consultancy division and Walker works across the company's agency and investment divisions.
The pair have significantly expanded their roles and responsibilities in the last 12 months as the business capitalises on the UK's high performing industrial property market.
Harriman oversees an array of projects, including recently negotiating more than £1.6m worth of dilapidations claims as well as project managing the conversion of the 25,000 sq ft former Topshop building on Cambridge Street in Harrogate into a mixed-use retail and office development.
Walker has been involved in several notable deals over the past 12 months.
These include leasing a 400,000 sq ft distribution centre off Junction 31 of the M62, the acquisition of 90,000 sq ft at Stakehill Industrial Estate and overseeing Total Park, a new 195,000 sq ft logistics development to the east of Leeds on Pontefract Lane.
Walker said: "I'm absolutely delighted with this promotion. We work in a fast-moving environment and although I initially worked in the agency team, I've always been given the freedom and encouragement to respond to opportunities as they arise, whether clients are looking for investment opportunities or buying development sites.
"This has led to me evolving into a role working across several divisions and it's these types of opportunities that differentiate GV from many other property companies."
Harriman added: "Our building consultancy team has had a very busy 12 months.
"We are now working on a vast range of refurbishment schemes and new build projects driven by high demand from landlords, occupiers and investors across the industrial market and all other property sectors.
"Receiving this promotion is part of it being a new era at GV and comes at a really exciting time for our team."
:::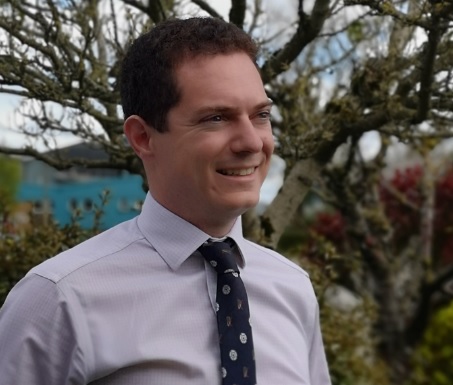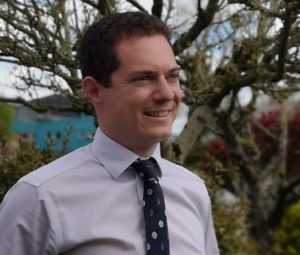 Johnny Cordingley has become the seventh generation of his family to join Stephensons Rural, one of Yorkshire's leading rural land and property specialists founded 150 years ago by Jacob Stephenson in 1871.
He joins the business after seven years at a national firm of chartered surveyors in Leicestershire, where he worked his way up to senior associate.
Cordingley is a fully qualified Chartered Surveyor and RICS Valuer, having studied Real Estate at Reading University.
At 28 years old, his experience spans a variety of rural work including estate management, valuations, land sales, renewables, landlord and tenant matters, and finance applications.
A keen sportsman, his arrival strengthens the Stephensons Rural team based at York Auction Centre, Murton.
He said: "It's great to be back in Yorkshire, joining the highly qualified and experienced team here at Stephensons Rural. It's a brilliant opportunity and I can't wait to get started."
Rod Cordingley, partner at Stephenson Rural, added: "We're very proud of our heritage, and we're also committed to working with aspiring young surveyors.
"Johnny is the seventh generation of the family to join us, strengthening the outstanding team we have at Stephensons Rural."