Yorkshire businesses 'owe it to future generations' to get climate change challenge right
In a post-pandemic world there is now excuse for not changing the way businesses and organisations think about climate change – that was the message from the opening panel session at the In the Circle Yorkshire conference on Wednesday morning.
Bringing COP to Yorkshire: How our region responds to the Challenge saw Anita Lloyd, director at Squire Patton Boggs lead a panel made up of Tom Riordan, CEO of Leeds City Council, Simon Pringle, commissioner, Yorkshire and Humber Climate Commission, Emily Gee, research assistant, Royal Holloway and Nick Baker, deputy director, business engagement at COP26.
Baker set out the scale of the challenge head. "We need step change across the whole of society to tackle the huge global challenge. COP26 will show that the consequences of climate change is already with us. We need a big increase in finance to meet our targets – $100bn dollars a year – and we have to make sure it's accessible."
Gee said that young people will experience the brunt of climate change and their voices need to be heard. She added: "COP's youth summit is very important. Much of the impact of climate change is going to be on younger people. The effects of climate are already with us, but there are longer-lasting effects, such as housing and food insecurity. COP is providing an opportunity for youth to speak on the issues that are affecting them."
Pringle said that the last year has shown that we are call capable of major change. He added: "People are experiencing climate change rather than just theorising about it, but this year offer us a great opportunity. What we've seen over the last 12 months is that challenges to society are interconncted, but also that rapid change is possible as the pandemic has shown us. We now have no excuse to say we cannot change."
Lloyd pointed out that small actions have a cumulative effect to bring forward real change and that everyone has a part to play in this change.
Tom Riordan, CEO of Leeds City Council pointed to the achievements of his organisation saying the authority was working "really hard" to become carbon neutral by 2030.
He added: "After COP, we need to keep working together. We've got to recognise that we're all in this together. We might take different positions, but we have to keep moving forward. We owe it to future generations to get it right."
---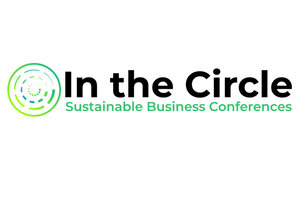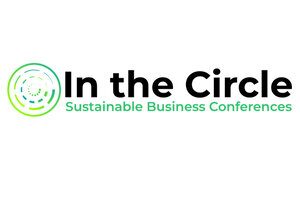 In the Circle is a free one day sustainability conference that brings together business leaders, policy makers and academics to set out how a sustainable approach can improve your business.
The event is in partnership with musicMagpie, Squire Patton Boggs and TheBusinessDesk.com, and is being sponsored by the Northern Powerhouse Investment Fund, EV3 Power, Harworth Group, Mott Macdonald, Orderly, Whitecap, and Curveblock.